NBA: Kyrie Irving leads Eastern Conference to All-Star success
The Eastern Conference ended their three-match losing streak in the NBA All-Star game with a 163-155 victory.
Last Updated: 17/02/14 7:41am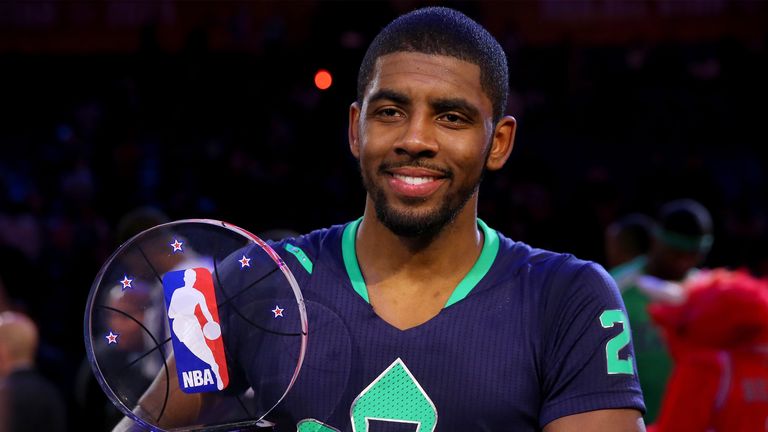 Kyrie Irving was voted MVP after registering 31 points and 14 assists in the highest-scoring All-Star game ever - with the total of 318 points passing the previous best of 303 from 1987.
Irving scored 15 points in the fourth quarter, with the East hitting back from 155-153 down to clinch the win.
"It's a great honour," Irving said. "We had a few MVPs. Everyone out here today is an MVP.
"The superstars of our league were just telling us to compete on every play. Trying to play as much defence as possible. You know, sticking to our game plan. We had a game plan going in and we executed."
Carmelo Anthony also weighed in with 30 points, including a record eight three-pointers, while LeBron James had 22 points, seven rebounds and seven assists.
"We wanted it," James said. "I've been a part of the last three and in defeat."
Kevin Durant and Blake Griffin weighed in with 38 points apiece for the West, however they just couldn't deny East.