NBA: Los Angeles Lakers fall to franchise-record defeat against Clippers
The Los Angeles Lakers suffered an embarrassing 142-94 defeat by the Clippers on the worst night in franchise history.
Last Updated: 07/03/14 7:52am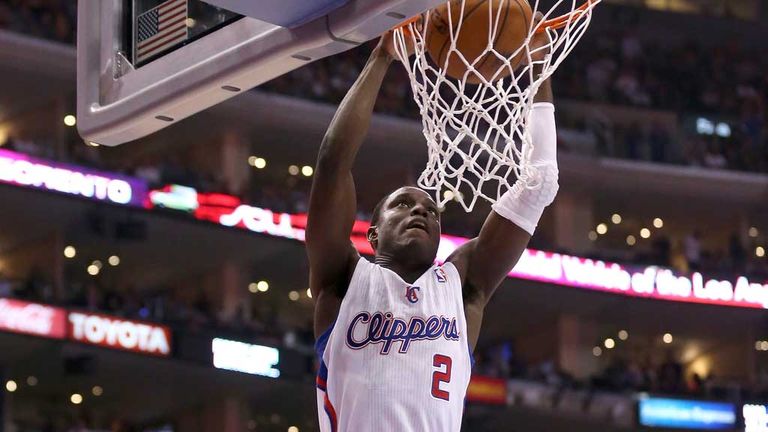 Playing a home game against the team they share the Staples Center with, the Lakers went down to their heaviest defeat against a team that was often seen as a laughing stock as they piled up title after title.
The Lakers dropped to a 21-41 record and sit 21 1/2 games behind the Clippers, who are heading to the play-offs and managed their huge victory without the injured Jamal Crawford and Jared Dudley.
Their previous record franchise defeat came at the hands of the Portland Trail Blazers, who beat them by 46 points during the 1995 season.
All five Clippers starters scored in double figures, led by Darren Collison with 24 points, and three more managed that off the bench including recent free-agent signings Danny Granger and Glen Davis.
Pau Gasol managed 21 points for the Lakers, who are still without Kobe Bryant and Steve Nash, but they were long out of the game by half-time with the Clippers out-scoring them 44-13 in a humiliating second period and adding another 16 points to their advantage in the third.
Elsewhere
Thursday's other two games saw defeats for potential NBA final combatants Miami and Oklahoma City.
The Heat never led in 48 minutes on court against the San Antonio Spurs and found themselves on the wrong end of a 111-87 rout.
Tim Duncan scored 23 points for the Spurs in their first game against Miami since a heart-breaking seven-game NBA Finals series defeat last season.
Oklahoma City came closer to victory in their game against the Phoenix Suns, but they were unable to hold on to a first-half lead, thanks in the main to some sharp shooting from Gerald Green.
Green scored 25 points of his career-high 41 in the third period to help the Suns erase a 16-point deficit, and he received plenty of help from Markieff Morris (24 points) and Goran Dragic (22).