BBL: Newcastle Eagles defeat Leicester Riders by one point after close finish
Newcastle Eagles boosted their BBL Championship title hopes with an 84-83 victory over Leicester Riders.
Last Updated: 09/03/14 10:50am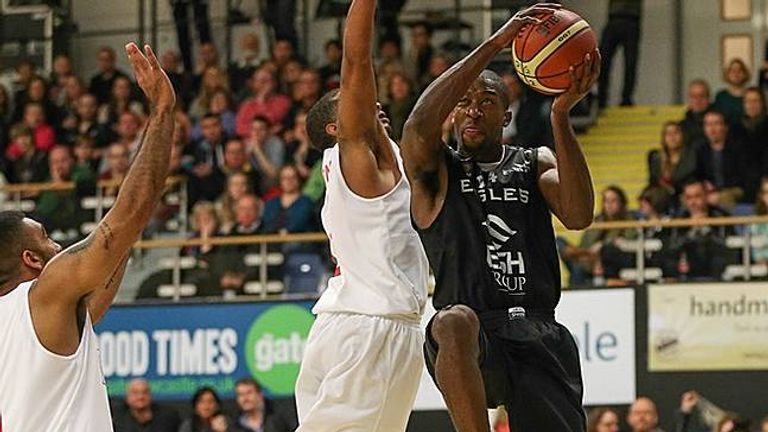 The visitors saw their 19-point lead disappear in the second half, but held on for a narrow triumph thanks largely to Paul Gause and Malik Cooke, who combined for 40 points.
The contest was tied at 79-79 with 2:32 left in the final quarter, but Cooke edged the Eagles in front by two before the lead was doubled from the free-throw line.
A three by Anthony Downing at the buzzer reduced the final score, but the game had already effectively been decided.
Elsewhere, Glasgow Rocks stayed in the hunt for a play-off spot with a a 96-75 win against the winless Birmingham Knights, who have lost all 27 games this season.