NBA: Dallas Mavericks see off Oklahoma City Thunder in overtime
Dirk Nowitzki rose to the occasion in overtime as the Dallas Mavericks claimed a 128-119 victory over Oklahoma.
Last Updated: 26/03/14 7:47am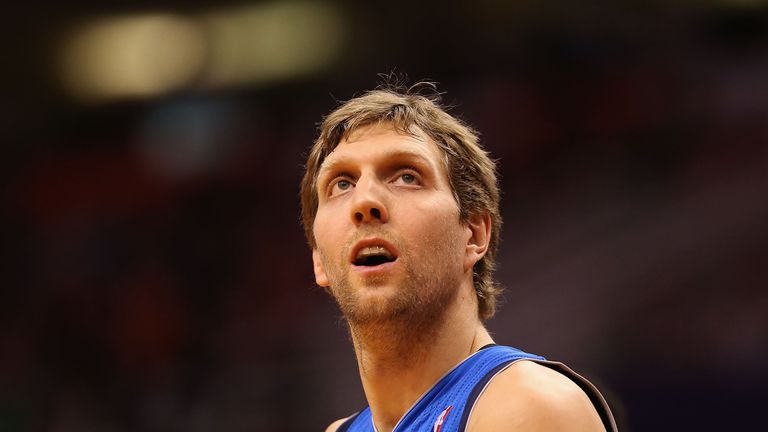 Nowitzki led the Mavericks' overall charge with 32 points in total, with seven of those coming when the game was taken into overtime, while the 29-year-old power forward added 10 rebounds and six assists.
It meant Kevin Durant's haul of 43 points came in a losing effort for the City Thunder, who have now lost four of their last 10 matches.
Tobias Harris scored 25 points and added 11 rebounds to help the Orlando Magic end a nine-game losing run.
Nik Vucevic also notched 22 points for the Magic, who held off a late fourth quarter comeback from the Portland Trail Blazers to triumph 95-85.
Dion Waiters and Luol Deng registered 24 and 19 points respectively as the Cleveland Cavaliers scored a surprise 102-100 win over the Toronto Raptors, who won both the third and fourth quarters to no avail after hitting back from 21 points down at one stage.
Finally, the Los Angeles Lakers poured in a franchise record 51 points in the third quarter en route to a 127-96 thumping of the New York Knicks.