BBL: One Health Sharks Sheffield see off Worcester Wolves on Wednesday
One Health Sharks Sheffield remain in the hunt to finish second following an 86-76 triumph over Worcester Wolves.
Last Updated: 16/04/14 10:40pm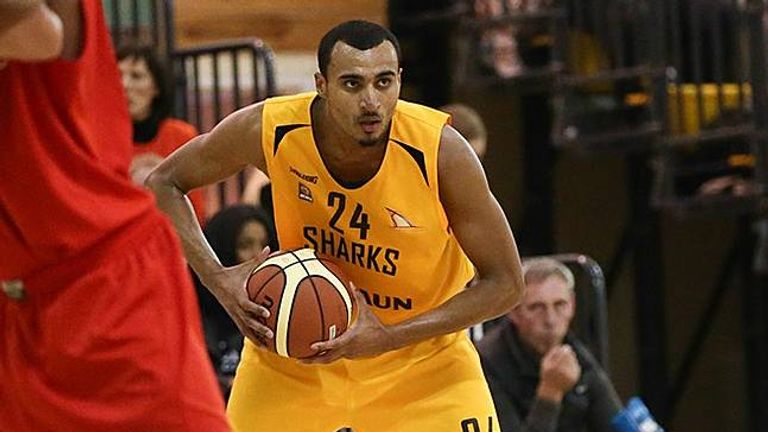 With Esh Group Eagles Newcastle crowned champions at the weekend the Sharks and Wolves were fighting for second spot ahead of Wednesday's fixture.
Neither side managed to establish an early advantage, but a powerful third quarter saw the Sheffield club pull away by double digits and secure a 86-76 victory.
Having improved to 25-6 the Sharks not only caught up with Wolves, who have an identical record, but also edged in front with the regular season head-to-head tie-breaker in their favour.
The game could barely have been any closer in the opening quarters, with nothing separating the sides after the first quarter (20-20) and also at half time (41-41).
Wide open
Sharks broke the game wide open after the interval, going on a 16-4 run to turn a four-point edge into a solid 66-50 lead with five points in a row by Demetrius Jemison capping off the big stretch.
Having started the final frame with a 13-point deficit, Wolves managed to make it a one-possession game by cutting the gap to 72-69 with a 14-4 run to start the fourth quarter.
But it would be as close as Worcester would get for the remainder of the game, with Sheffield restoring a safer margin and notching up an important win.
BJ Holmes paced the winners with 25 points, while Demetrius Jemison and Zach Gachette chipped in with 13 and 12 points respectively for Sharks. Meanwhile, Zaire Taylor and Will Creekmore combined for 46 points, with the former scoring 27 and the latter adding 19.