NBA: Minnesota Timberwolves coach Rick Adelman retires
Minnesota Timberwolves coach Rick Adelman has announced his retirement after 23 years in the NBA.
Last Updated: 21/04/14 5:27pm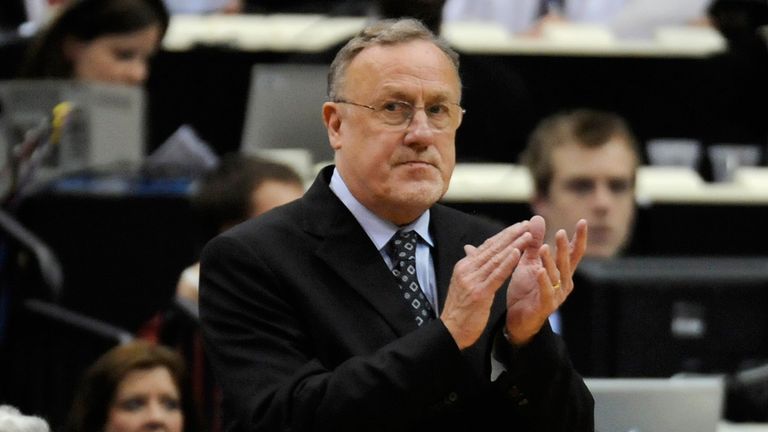 The 67-year-old, who guided the Portland Trail Blazers to the NBA finals in 1990 and 1992, ranks eighth in the NBA all-time coaching list with a career record of 1,042-749.
He has also had stints in charge of Golden State, Sacramento and Houston and collected four divisional title wins while reaching the Western Conference finals four times.
Adelman took over an ailing Minnesota franchise in 2011 after the Timberwolves had won only 32 games over the previous two seasons combined.
He has overseen a steady improvement, leading the team to 26, 31 and 40 wins in his three seasons in charge, although he was not able to inspire a winning record over the regular season.
"It's time," said Adelman, who will remain with the Timberwolves in a consultancy role.
"You always second-guess yourself in this line of work, but I always felt I had good people around me. There's no doubt I'll miss it."
Minnesota owner Glen Taylor added: "I would like to thank Rick for all he has done for our organisation," said Timberwolves owner Glen Taylor.
"Under Rick's leadership, our team has improved each of the past three seasons."
Flip Saunders, the team's president of basketball operations, said: "Coach Adelman is truly one of the greatest coaches in our game's history, he has helped restore credibility and respectability to the Timberwolves franchise."
Adelman enjoyed 16 trips to the NBA play-offs in his 23 seasons as a head coach, and he became the fifth fastest coach to record 1,000 career wins last April.
NBA commissioner Adam Silver said: "Rick Adelman established himself as one of our game's great coaches, manning the NBA sidelines for the better part of a quarter century.
"Rick's versatility and rapport with his players ultimately led to that legacy of success."