Mike D'Antoni appointed as new head coach of Los Angeles Lakers
The Los Angeles Lakers have appointed Mike D'Antoni to become their new head coach, replacing Mike Brown.
Last Updated: 12/11/12 10:50am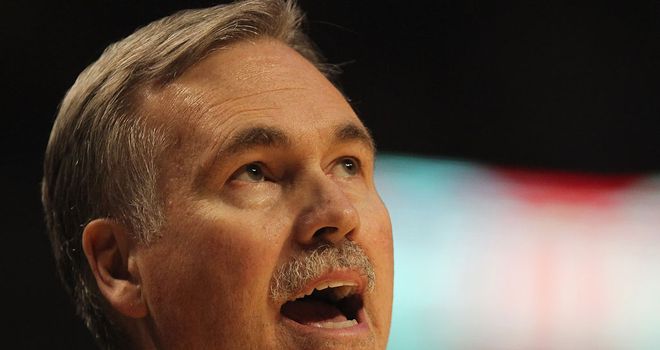 D'Antoni has signed a three-year deal with a team option for a fourth season after the Lakers' negotiations with former LA coach Phil Jackson broke down.
Jackson, an 11-time NBA champion coach, met with Lakers owners Jerry and Jim Buss and general manager Mitch Kupchak on Saturday to discuss a return for a third stint on Los Angeles' bench.
But the Lakers instead have gone for D'Antoni, who has previously coached Phoenix and the New York Jets.
D'Antoni quit New York in March, after four seasons yielded just one play-off appearance.
Lakers superstar Kobe Bryant is a known admirer of D'Antoni, but he actively campaigned for Jackson to return to the fold.
The Lakers reached a deal with D'Antoni several hours after they beat Sacramento 103-90 for their second straight win under interim coach Bernie Bickerstaff.
They have improved to 3-4 after following up their winless pre-season with four losses in their first five regular-season games, the club's worst start since 1993.
The Lakers' next game is Tuesday night against San Antonio and Phoenix visit Staples Center on Friday.