Lodge Boys: father figures, discipline, hard work and battling to belong
Ed Robinson gives you an inside look at the famous gym...
By Ed Robinson
Last Updated: 12/08/14 9:58am
More than any other project I've ever worked on at Sky Sports I urge you to watch Lodge Boys.
To me, it sums up why sport is so important to many young people. Those that chose boxing often 'need' more than 'want' to find something and someone to help guide them.
Lodge Boys is the story of the Fitzroy Lodge gym, the characters that have devoted their life to it and the boxers that they have inspired.
Lodge Boys is about the men that Mick built and how they continue his work. It's about taxi drivers and actors, barristers and boxers...
Ed Robinson
The Lodge is located under a railway arch in Lambeth, hidden behind an unassuming black door at the back of a corner forecourt.
Once opened, you step into arguably the most atmospheric and historic boxing gym in the Capital. For over a hundred years it's produced amateur boxers. But that's not its only purpose.
If you type Fitzroy Lodge gym into an online search engine you'll probably come up with Pippa Middleton, who trained there for a while, or David Haye, who started out in the club before going on to become a two-weight world champion. But Lodge Boy is not about the headline makers, it is about the unsung heroes.
I doubt you've heard of Grant Andrews, Nigel Travis, Mark Reigate or maybe even Mick Carney before, but they are the real heroes of the noble art.
Michael John Peter Carney MBE always shied away from recognition but when he passed away at 76 years of age there was an estimated 2,000 people at his funeral.
I hope this documentary will help you to understand why.
Immense
I personally had eight amateur bouts for the Lodge but only really grew close to Mick after I stopped boxing. Then he could let his guard down, no longer the stern figure whose approval you were always trying to earn.
Everyone who has ever proudly worn the two black hoops on their white boxing vest has a story about Mick. Like sparring and then looking round to see if he thought you'd done well only to be told 'It's not too late to take up golf!'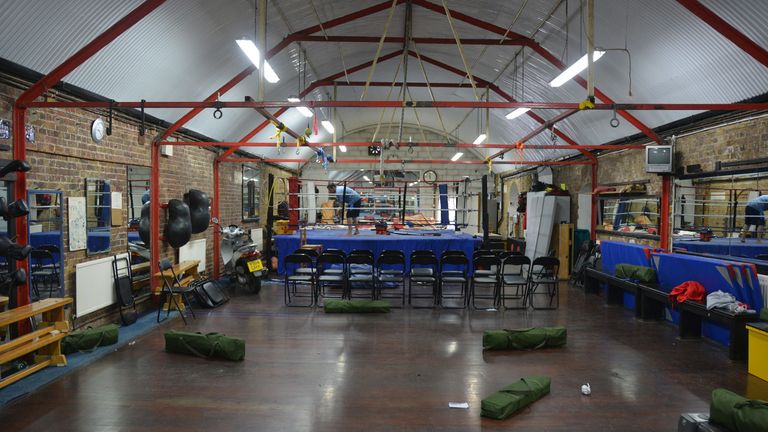 For many years I'd pop down to do a couple of rounds on the bag and share a cup of tea and a gossip with Mick. It felt like Mr Carney was as much a part of the Lodge as the brickwork that shook when a train went over on its way to Waterloo.
We always talked boxing but he was as interested in your work, your relationships and the direction your life was going. Never judging you but always letting you know what was right.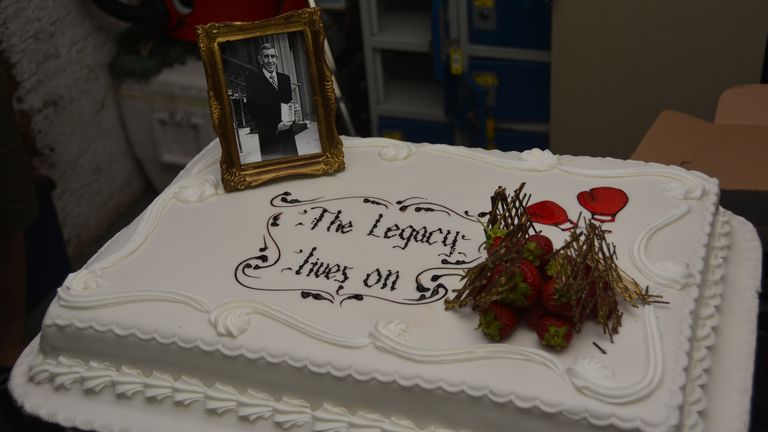 Mick passed away in 2011, the same year as Billy Webster, another legendary part of the Lodge. Billy was a great, great pad man and Mick and Bill were a team.
The void was immense but, tears wiped away, it is being filled by those that Mick taught. Not just at the Lodge but further afield.
Lodge Boys is about the men that Mick built and how they continue his work. It's about taxi drivers and actors, barristers and boxers. About father figures, discipline, hard work, battling to belong and basically about dedicating a life to making a difference.
It shows those that Mick helped are still fighting to continue his legacy.
Catch Ringside Special: Lodge Boys, by hitting this link and signing in with your Sky ID.