Glenn McCrory cleaned up again when Charity Challenge hit Hull
Kell Brook and Luke Campbell gave Glenn McCrory another win as the Charity Challenge hit Hull.
Last Updated: 16/07/13 4:08pm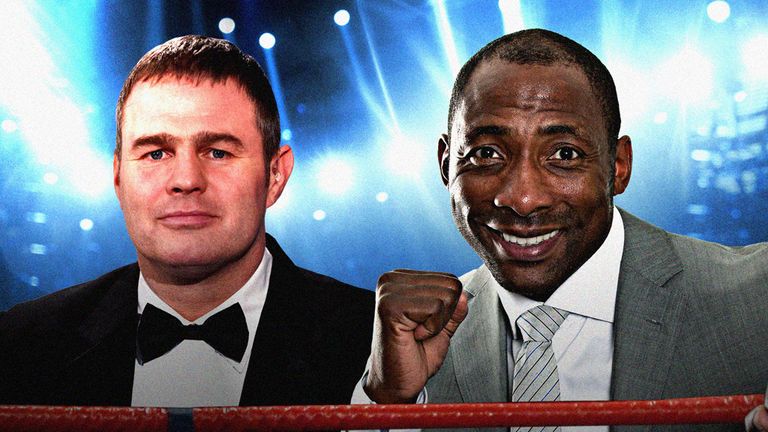 The Sky Sports pundit picked up another £200 after beating friend and colleague Johnn Nelson for the third week in a row in the Charity Challenge.
McCrory predicted that both Luke Campbell and Kell Brook would win inside the distance on Saturday, and that proved the difference on a busy evening of betting predictions and one Hull of a night in the ring!
Both former world champions went for the same outcomes but the slight differences were enough to give the Geordie the win.
Campbell's pro debut was always going to start with a win but Nelson was expecting opponent Andrew Harris to take him the full six rounds, McCrory went for a stoppage and it took less than 90 seconds.
Then Brook's second showdown with Carson Jones was at catch-weight but the extra weight clearly played an impressive part and saw the Sheffield star blast the American out in eight rounds.
Stride
McCrory was not surprised and went for a stoppage and was celebrating again.
"It was one Hull of a night," he said.
"I was surprised Johnny went for his mate Brook to go the distance so that got me worried but you have to have faith and stay positive.
"As for Campbell, there was some pressure on him being the local lad and that could've worked against him. But he took it in his stride superbly.
"Johnny needs to find his stride again. He's stumbling."
Both Sky Sports pundits got the other three live fights right; Anthony Ogogo to win inside his six rounds against Gary Boulden, Lee Selby to go the distance but beat Violin Simion and Derry Mathews to stop another local lad Tommy Coyle.
Mind you, even McCrory did not expect Coyle to be dominating and just two rounds away from being Commonwealth lightweight champion, when he was floored with a stunning left.
The Charity Challenge will return in August as Darren Barker gets a third chance to become a world champion - and McCrory gets another chance to give more money to Children With Cancer