Gold standard
Nicola Adams has big plans for the next four years and is determined to defend her Olympic title in Rio
By Graeme Mair
Last Updated: 25/03/13 5:57pm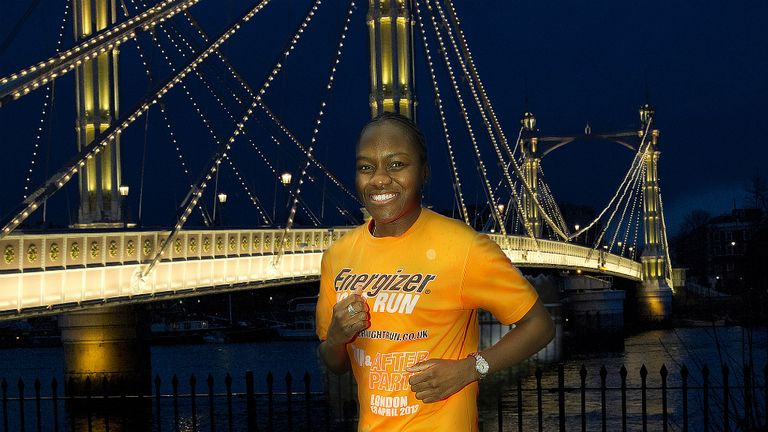 But for Nicola Adams, the British boxer who became the first female Olympic champion when the sport debuted for women in London in 2012, there has been no such problem.
Adams, who turned 30 last October, emerged as one of the stars of the Games, dominating the flyweight division and beating world champion Ren Cancan in the final.
She returned to training after a month's break and quickly turned her sights towards more gold medals and the eventual defence of her title in Rio in 2016.
Motivated
And whereas the money on offer to turn professional always provides a temptation for male Olympic champions, Adams has no desire to join the paid ranks, which for women - in Britain at least - is less well established than the amateur game.
"I'd never consider turning professional. Amateur boxing is my thing and wearing the vest for Great Britain is what I want to do," said Adams.
"I'm still really focused and motivated. There is still a lot that I need to achieve in amateur boxing.
"I haven't had a gold medal in the world championships yet and then there is the Commonwealth Games in Glasgow in 2014 and the chance to get another gold there.
"And then I'd love to be able to defend my Olympic title in Rio and become the first British female to do so."
Role model
The grassroots sporting legacy of the Olympic Games was talked up by the organisers as they looked to justify the use of public money in bringing the quadrennial showpiece to London.
Adams buys into the idea and believes there has been a surge in interest in women's boxing since last summer.
"The impact of the Olympics has been absolutely massive, I just can't believe how many people have been inspired and used that positive energy to get into sport and try something different," she said.
"Sport can have a powerful effect on people's life. I spoke with some girls recently - 12, 13 years old - and they were saying that watching me box and win gold in the Olympics inspired them to go into the gym and take up boxing.
"To have that kind of impact on young girls is absolutely fantastic. We need the younger generation to take over once the likes of myself have retired from the sport."
Nicola Adams will be at the Energizer Night Run - a 5km or 10km night run with after-party in Battersea Park, London Sat 13 April. You can enter at www.energizernightrun.co.uk