Anthony Joshua willing to graft ahead of professional debut
Olympic champ Anthony Joshua told Ringside he is working harder than ever ahead of his pro debut.
Last Updated: 08/09/13 10:30am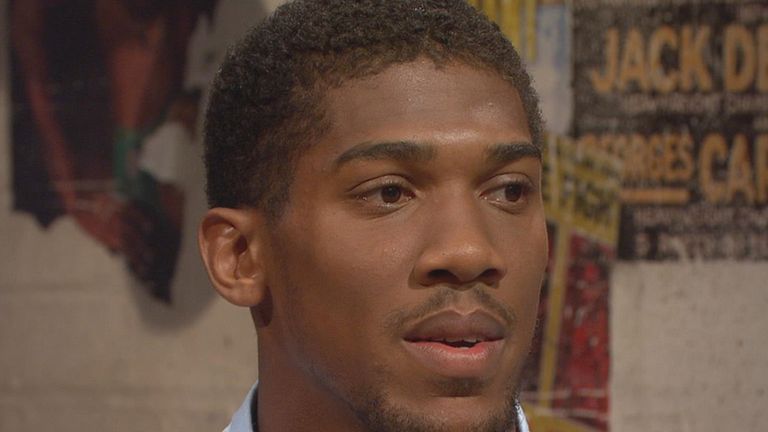 The 23-year-old Olympic gold medallist has switched from the amateurs and will make his debut in the paid ranks at the O2 Arena, on October 5, live on Sky Sports.
The heavyweight will start with a traditional six rounder but although he has not boxed since 2012, he has already stepped up a gear in the ring.
"I've changed my trainer, I've changed my runs - they're more intense - the amount of work I'm doing, it's discipline," he told Ringside.
"It's more of what I want really, discipline.
"We've done so many rounds, pads, shadow boxing, doing everything correct.
"Even when it's correct, it's not god enough, you've got to do it five more times!"
Joshua has joined forces with trainer Tony Sims and Matchroom Sport and Eddie Hearn as his promoter.
The pair of them were of course behind Darren Barker, who won the middleweight world title in August in one of the most emotional and engrossing nights British boxing has seen.
Joshua has known the new world champion, a fellow north Londoner, for a few years and admits that his success has only increased his desire.
"It's priceless, priceless for him and priceless for me, knowing that I could maybe go on and achieve what he did," he said.
"I don't want to take any limelight away from Darren and what he has achieved but it's just an inspiration for every fighter that is coming through.
"I am a prospect but I want to get where he is. It has given me purpose in my boxing career."