Ringside: John Murray eyeing bout with Anthony Crolla
After an impressive return to the ring, John Murray told Ringside he is eyeing up a fight with Anthony Crolla.
Last Updated: 27/12/13 10:54am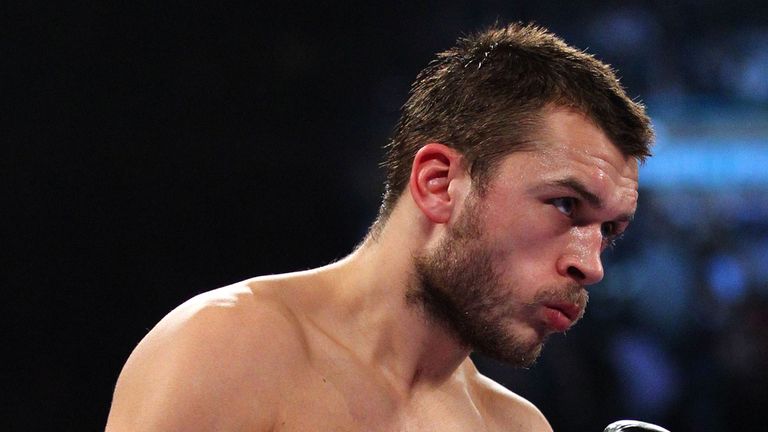 Murray, who has been kept out of the ring for almost two years with brain scan issues, made light work of Nicaragua's Michael Escobar at the Bowlers Exhibition Centre in Manchester last weekend, scoring three knock downs in the process. The former British and European champion is confident he can mix it with the best in the competitive national lightweight division, while his trainer Micheal Marsden believes former stable-mate Anthony Crolla could be a target.
After the fight, Murray told Ringside: "Obviously I knew I was going to be a bit rusty for the first couple of rounds but I felt it was a good performance all in all. My shots weren't the best but we're getting there. I knew it was going to be hard after two years out, I've struggled and it's been a hard two years but I managed to come out the other side now and this is the first step of my comeback.
"I've got loyal support and fan base and they all turned out tonight and I'm looking for some red hot fights in the lightweight division. I'm hungry and I'm the hungriest I've been since I turned pro at 18; ten years down the line and I'm the hungriest I've ever been. I'm a dangerous man, there are a lot of lightweights out there in my division and I'm confident I can take every single one of them."
Murray is now eyeing up a fight with Anthony 'Million Dollar' Crolla, a former stable-mate and his trainer Michael Marsden thinks the match-up would draw a great crowd in Manchester.
Marsden said: "John wants to be in a big fight in Manchester. We've seen the crowd that's he's pulled in and what Crolla would - what a fight that would be. That would be a step that we would be looking towards your Crolla's, your Derry Matthews them sort of fights and hopefully we can go past them and move on."