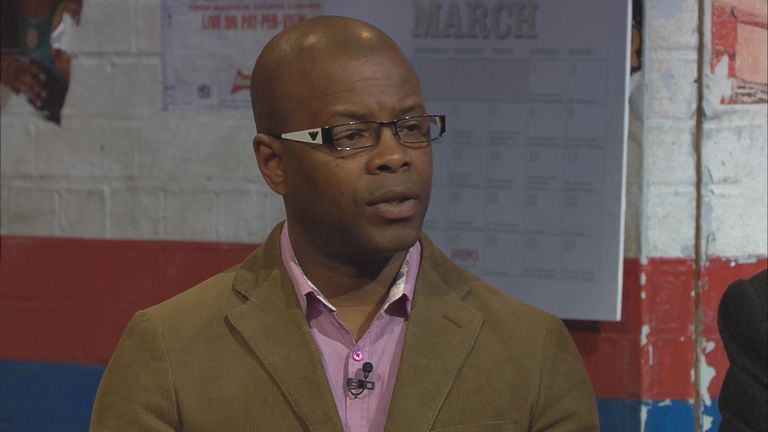 Duke McKenzie admitted that the loss of promoter Mickey Duff was "heart-breaking".
The former three-weight world champion joined Ringside to pay tribute to the influential boxing icon, who passed away last weekend at the age of 84.
McKenzie was one of the many fighters that won world titles with Duff behind him and admitted his sense of timing stood him apart from the rest.
But while the promoter was not everyone's favourite person, the South Londoner - who went from flyweight, through bantamweight to featherweight - revealed there was a side that was rarely seen.
"He was very soft and gentle man away from the camera and away from the boxing business," said McKenzie.
"He was very caring but I love Mickey because he was just great at picking fights - he knew the right fighter at the right time.
"It is by no fluke that I became a world champion in three different weight divisions because he always told me from the day I first laced up my gloves, that I would make a better bantamweight than I would a flyweight.
"I used to force myself to make flyweight but as soon as I moved up to bantamweight he just picked the right fights at the right time and I was happy."
Innovator
McKenzie was arguably top of the list when it came to Duff's success stories, which include Barry McGuigan, John Conteh, Alan Minter, Charlie Magri and our own Jim Watt.
It's heart-breaking to lose someone that you love and respect. He was more than just a manager for me.
Duke McKenzie
He won the IBF flyweight title in 1988 and defended it twice, won the bantamweight in 1991 and defended that three times, before moving up to super-bantamweight and winning that in 1992.
The 50-year-old even tried a fourth weight and along with moving up he moved around the world watching boxing, thanks to Duff.
"We travelled the world together," McKenzie explained. "Once I had turned pro he took me everywhere - Las Vegas, Los Angeles, Rio, Atlantic City.
"There was a side to Mickey that the public probably didn't really know: he was just a genuine, decent guy.
"It's heart-breaking to lose someone that you love and respect and like I said, he was more than just a manager for me. He was an innovator, a motivator and a good friend."