Jim Watt: Anthony Joshua, Luke Campbell and Anthony Ogogo have all made a fine start
Jim Watt looks at Olympics trio's first season in pro game
By Jim Watt
Last Updated: 22/07/14 10:08am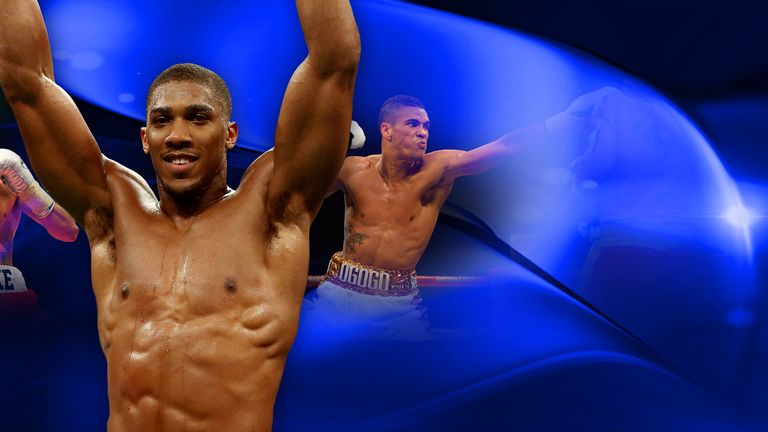 It can be hard switching from amateur to the pro game but those three Olympians we have seen plenty of this season, have had no problems at all.
Anthony Joshua, Luke Campbell and Anthony Ogogo have all moved along at a nice pace and of course, they have been looked after, but are growing and getting better fight by fight.
With the three of them, we are still waiting to see them get in the ring with someone who brings real danger and then we can guage just how good they are and how well they can cope. And that will come.
ANTHONY JOSHUA
They've been careful with him obviously because they are not going to take any chances with a heavyweight but if you look at the seven fights so far, he's won and if you look at the manner he has done it in, he has dominated. Controlling and then finishing Matt Skelton off inside two rounds was an example. It needed Lennox Lewis to break through and give us a modern-style heavyweight and I would put Joshua in the same mould. I am not going to start claiming he is as good as Lennox at this stage of his career because he was a special fighter, but Joshua isn't far behind.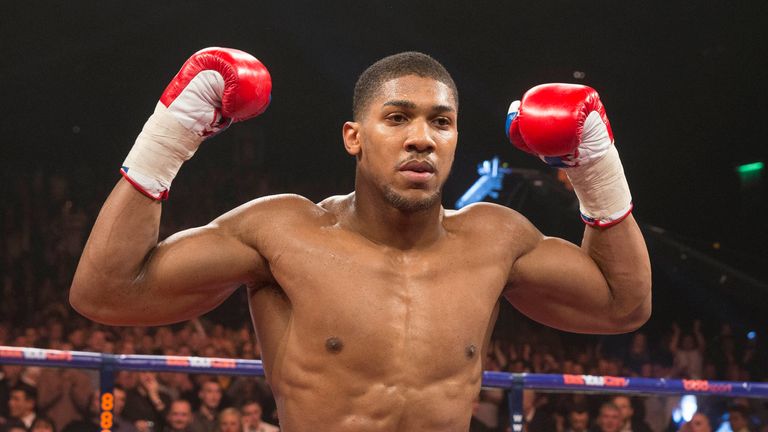 So far so good?
It's easy for him to get carried away with all the hype and all the razzamattaz. Well he is doing the opposite.
Jim on Joshua
The thing I like best about him is the fact that he has not gone overboard, especially with all the praise he's getting. He is keeping his feet firmly on the floor and he is his own worst critic. He does everything in the ring we expect him to do but as soon as he's interviewed afterwards, he tells us he's not done this and he's not done that properly. Self-criticism is important because it's easy for someone like him to get carried away with all the hype and all the razzamatazz. Well he is doing the opposite.
Next season?
We have to be looking at the British title at the very, very least next season. Once they move him up a class and he fights live opponents who not only have title experience - and are not at the very end of his career - but also thinks and wants to beat Joshua, that governs how quickly they will move him on. I just think everything is in place now. He is coming along nicely and he's improving every time and he has a lot of natural ability, power and strength. In fact, he's got everything you want from a heavyweight. He will go all the way to the very top.
LUKE CAMPBELL
What surprised me was the speed at which he adapted to the pro game and straight away the spite he could put in his punches. As an amateur he was boxing down as a bantamweight and now he's a lightweight so that's four divisions he's sprung up and he already looks fit and strong at that weight. It is almost impossible to look beyond an Olympic gold medal but if you can, he was a terrific amateur. He has that experience to call on and he can use that in tough fights and already he is becoming adaptable and has changed his style to fit in with the pro game. He's developing a good professional style but he has all that amateur experience to fall back onto if he is being given problems.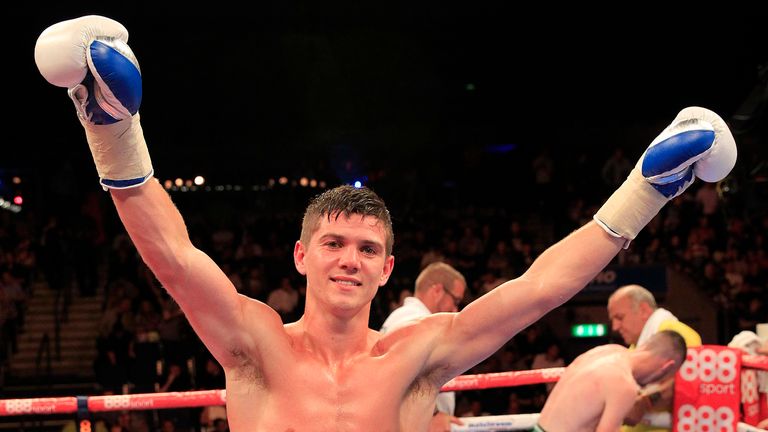 So far so good? 
When Campbell, is as tall as he is, is a mature adult not a kid, he can be pushed on... quickly.
Jim on Campbell
I love the way he was happy to stand his ground and box aggressively in his first few fights. He was looking for stoppages and that is easy to say, but don't forget amateur boxing is all about scoring points and picking up trophies. Your amateur coach will be delighted if you stink the place out and go home with a medal but pro boxing is an entertainment game - and Luke Campbell likes that and likes being exciting. He is going to be in good fights and good to watch.
Next season?
They are bringing him along slowly, but he is no kid - 26 - and they know they can fast-track him when needed. And that won't be far away because he is already looking at the British title and that will come next season, I am pretty sure of that. In the lightweight division you can take chances - and I get the feeling he will. When you have a fighter like Campbell, who is as tall as he is, who is a mature adult not a kid, he can be pushed on, quickly - and quicker than even Joshua and Ogogo.
ANTHONY OGOGO
I liked the look of him in the Olympics straight away. I remember thinking back then if I had to pick one to turn pro straight away and be a success, it was Anthony Ogogo. At that stage he was the one who impressed the most. Yes, it was a strange decision seeing him sign for Golden Boy but it's not hard to see why! He's already boxed in the MGM Grand in Vegas and in Atlantic City and that is invaluable experience and you can understand if he got a little hypnotised once Oscar de la Hoya wanted to sign him! Maybe he will have a re-think when the contract runs out but it is working for him and that's all that matters.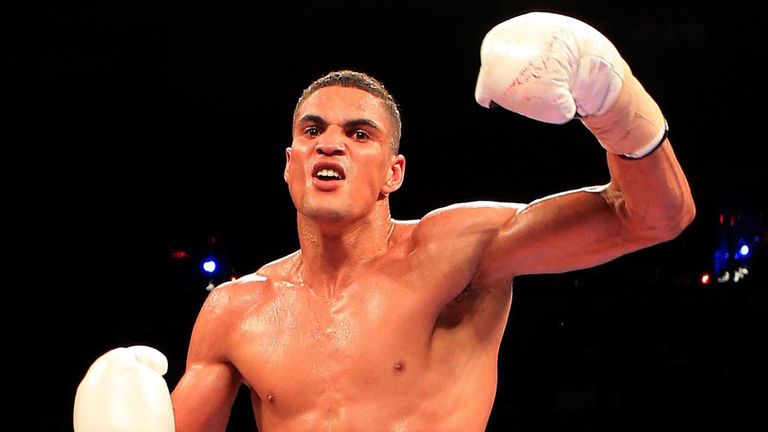 So far so good?
Back then, if I had to pick one to turn pro straight away and be a success, it was Anthony Ogogo.
Jim on Ogogo
The only concern I had the first couple of times was did he punch hard enough for a middleweight? Well that power is improving fight by fight. Now he's transferring his weight with the punches and power comes with technique and that is what we are seeing already. He did just that to stop Wayne Reed in Liverpool and I was really impressed. Ogogo is winning fights clearly as you'd expect but I like the fact he is punching harder because the one thing you need to do in the middleweight division is make sure your opponents respect you. He is doing just that.
Next season?
What we are finding in Britain is that the top boys in each division are chasing world titles so that leaves the door open and allows people to come in behind them and you can be say, the fourth best, yet you are the British champion. And that means if you want my take on Ogogo going for that belt, I really do need to see who he is up against. It's hard to say he will be ready in six months to go for it and although the British champion might not be the best we've got, it is a tremendous stepping stone.
Which one of the Olympic trio has impressed you the most since they turned pro? And what do you like the most about their season's performance? Fill in the feedback at the very bottom of the webpage...