Golovkin v Geale: Tony Bellew and Jamie Moore expect great things from the champion
He will be one of the best, say our pundits
Last Updated: 24/07/14 4:53pm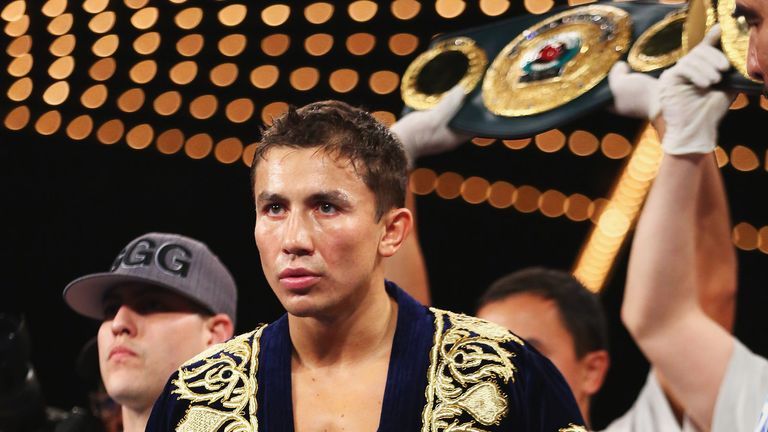 Gennady Golovkin is one of boxing's biggest punchers, but just how good is he?
Well, we will see for ourselves on Saturday night when he takes on Daniel Geale, with his middleweight world title on the line, live on the Fight Night International. Tony Bellew and Jamie Moore will be in the studio to watch the action unfold, so first we asked them to set the scene...
So to build-up to the big one, our duo give their honest and expert views on GGG...
A simple starter... just how good is Golovkin?
Bellew: I say he's in the top five pound-for-pound fighters in the world at the moment. He's that good. The list is very decorated and he's the least decorated but I'm put him in there for skills and how good he actually is. I don't see a way to beat him just yet unless he goes through the weight divisions and comes across Andre Ward.
Moore: I actually think he's going to be the pound-for-pound best fighter in the world. I really believe that. He's got the frame to go up at least one weight, if not two. I know he is not the youngest out there but he still looks fresh and is improving all the time. I really do think he can be the new number one.
We know about the punch power, but what else do you like?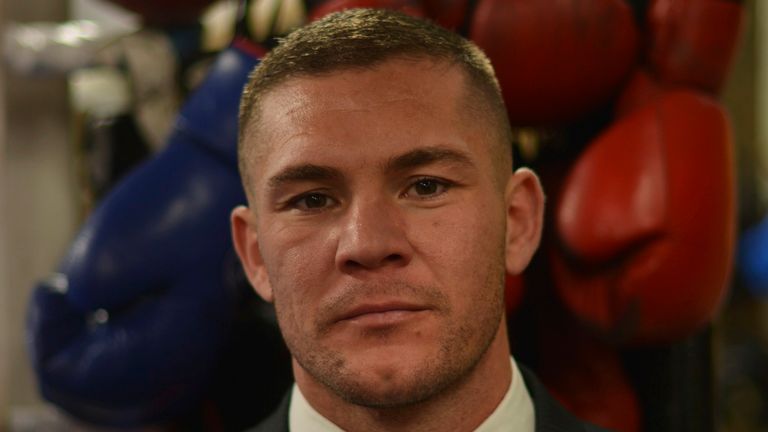 Moore: It's not just how hard he punches, it's his ring generalship. He does a lot of subtle things. He's got so much variety that when you think you're covered up he picks out tiny gaps and exploits you. That's why he's so hard to beat, because he's a great counter-puncher off the back foot that you try and put the pressure on him and walk him backwards and you're in danger.  He uses lateral movement and cuts the ring down so well. He gets close to you without you realising he's close and all of a sudden you're getting hit with big shots.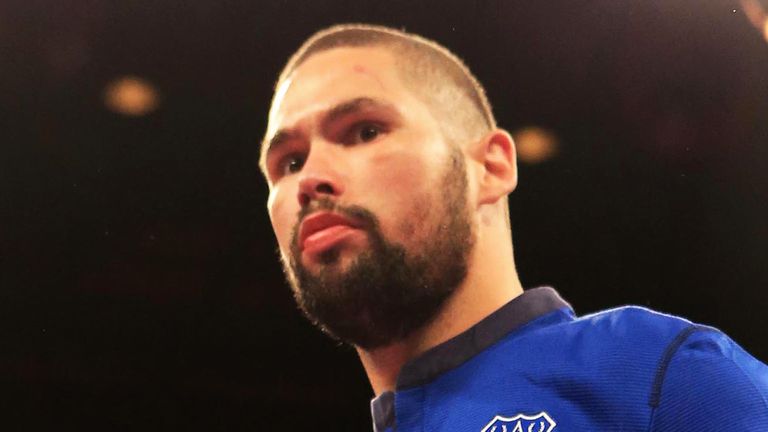 Bellew: I love watching the way he dictates the pace of fights, he determines where the opponent moves, it's just his all-round technical ability and to add to that he's a ferocious puncher. He's a counter-puncher, he's quick, he's strong, he takes a great punch himself. Matty Macklin can punch and he hit him with a clean left hook in that second round. Matt really dug his toes in and swung and he just took it – I think that shocked Matt. He takes a good shot as well as gives one which is very rare in punchers. You look at past punchers and usually they are vulnerable to one – your Nigel Benns, your Iran Barkleys, they're always vulnerable themselves but this guy doesn't match that mould.
What about the bigger picture?
FIGHT FACTS
GENNADY GOLOVKIN
Nickname:
GGG
Age: 32Lives:
Stuttgart, Germany
Record:
29-0
KOs:
26
DANIEL GEALE
Nickname:
Real Deal
Age:
33
Lives:
New South Wales, Australia
Record:
30-2
KOs: 16
Moore: I am not sure what's left for him in that middleweight division. I don't know if the [Miguel] Cotto fight is where I would put him. I don't think Cotto's big enough. I think junior-middleweight is Cotto's limit and middleweight is Golovkin's starting point. I like an Alvarez fight, I think that's a great fight. Alvarez boxes at one pace and I think that's because he struggles with the weight.  I'd love to see that fight with Golovkin because they've both got good chins, Golovkin's a bigger punch but Alvarez has that Mexican pride and is a great body puncher.
Bellew: I think he does Cotto which hurts me to say because I'm a huge Cotto fan. I think he absolutely blasts Miguel Cotto. He destroys what is left of Sergio Martinez. I think the biggest fight out there that can test him physically is the Peter Quillin fight. He's unbeaten, he's dangerous, he can punch, he can do a fair bit. I think Golovkin beats Quillin but it's a test, a stiff test. I believe Martin Murray would be a good fight too because the style Murray possesses is a tight guard, he doesn't give you much. He's a world-class middleweight. He'd cause Golovkin problems.
So Daniel Geale is next up. What can we expect from him?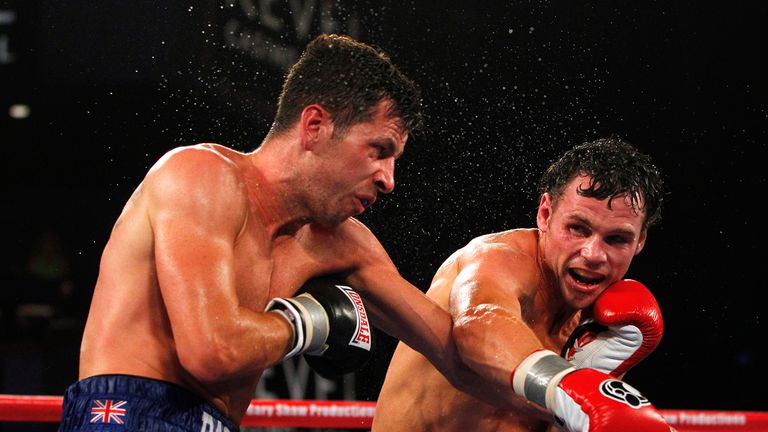 Bellew: Daniel Geale is proven world-class. He's held the belt before and was unlucky against Darren Barker but you wonder just how he can handle this. He's defeated Felix Sturm so he's got good wins but I feel this is a step too far. He can't outfight Golovkin and he can't outbox him - and against someone who just controls you, it is going to be too much to hand. Guys like Golovkin are one-offs, you don't see them much and when you do see them you should admire them.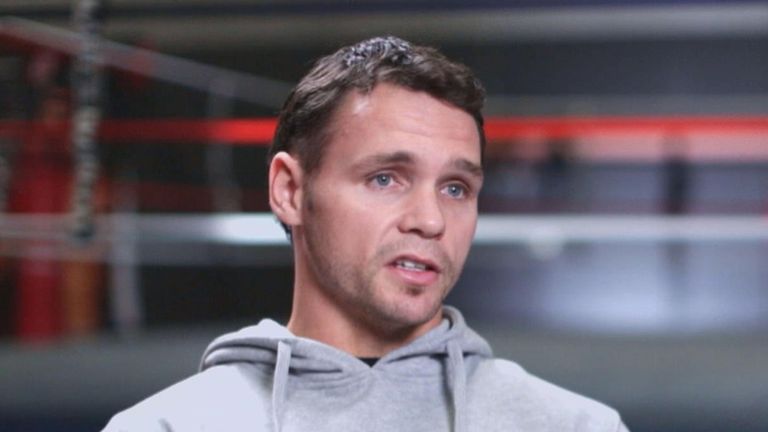 Moore: I studied him quite closely because we thought Matt was going to face him. He is a solid fighter. He is awkward and he does have good footwork but I have to be honest and say he might have over-achieved. You can't blame him but I think that erky-jerky, awkward style is his biggest threat and it is hard to look good against him. But Golovkin does not get fazed by anything like that. 
And finally, because it's from New York it will be a $64,000 question... or prediction!
Moore: When Geale gives him movement and angles he'll just cut the ring down. I see him getting Geale out of there in five, six rounds. I just think everything Geale does to be awkward and effective, Golovkin has an answer for and Geale will feel like he's safe but he's not. And when you feel like you're safe with Golovkin, it's like swimming in the ocean with a great white shark... sooner or later he will get you!
Bellew: Guys like him are one-offs, you don't see them much and when you do see them you should admire them. I don't think it'll be an early finish because I think Golovkin's at the stage where he says 'you know what, these early fights do me no good'. I see it going between six and eight and I think Geale will be sickened with the body punches, with the head punches, and I think it'll be Goodnight Vienna... 
You can watch Golovkin v Geale live on Sky Sports 1, from 1.30am on Sunday morning, with Tony Bellew and Jamie Moore in the studio and Matt Macklin on co-commentary...