Ringside: We look at wins for Gavin Rees and Tommy Coyle in two terrific fights on home soil
Watt, Moore and Smith look back...
Last Updated: 24/07/14 7:43pm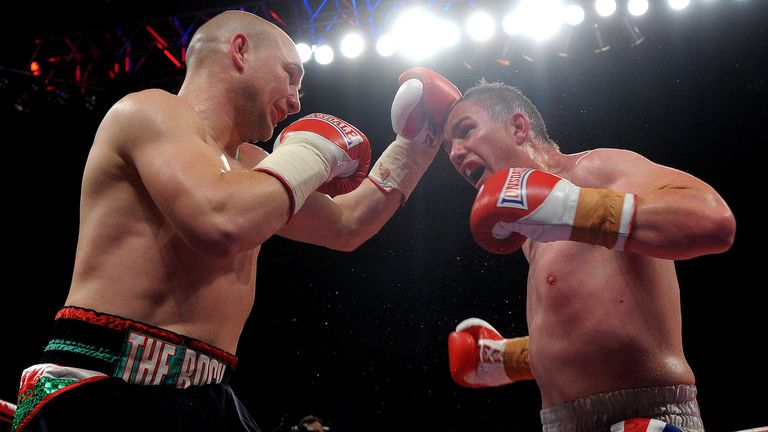 Fights didn't get much more thrillingly brutal than this...
Paul Smith, Jamie Moore and Jim Watt were in the Ringside studio for a special show that cast an eye over the past year's best action.
It didn't get much better than Rees v Buckland and Coyle v Brizuela, two wars for the ages than tested mind, body and soul and will live in our memories.
Gavin Rees bt Gary Buckland
After Buckland edged a split decision in a war over Rees in February, the rematch in May served up a remarkable spectacle of courage and emotion. Welshman Rees returned to the scene of the crime in Cardiff and emerged victorious in a blood and guts display before hanging up his gloves. It will be a bout remembered as much for its sportsmanship as its brutality, as Rees and Buckland embraced warmly before the final round...
Smith's verdict: It was just as good as the first one. It was just two honest gentlemen, in my opinion, who literally just beat the living daylights out of each other - and shook hands and hugged after it.They wanted to go for a pint afterwards together as well! It's what we want to see in boxing because we know we are going to get 100 per cent from both of these, who have always fought with their hearts on their sleeves.
Moore's verdict: These guys epitomise for me what this sport is all about. They get in there, give it out, give 110 per cent and like Paul said, they said 'let's go for a pint' after it. But the Gavin Rees and the Curtis Woodhouse stories that night? They were two feel-good stories towards the end of the season. Gavin Rees went out and parted on his own terms.
Watt's verdict: When you're sitting ringside for fights like that you are just thinking 'boxing doesn't get any better than this'. It had everything: non-stop action, no clinches, it was just tremendous.
Tommy Coyle bt Daniel Brizuela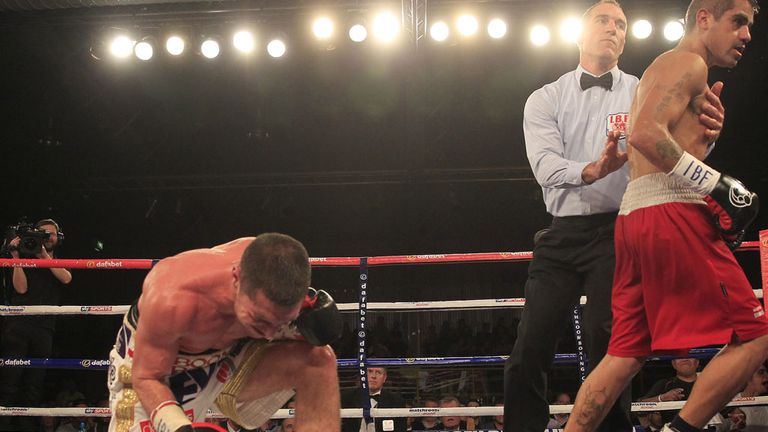 With eight knock-downs and three points deducted between them, Tommy Coyle and Daniel Brizuela served up a classic in Hull. Both got up dizzy from the canvas four times and points were deducted but ultimately it was Coyle who showed the greater grit, pouring forwards after risking defeat early on and stopping the Argentine in the final round.
Moore's verdcit: It was an unreal fight and for me, it wasn't a nice fight to be involved in. But luckily I was involved in a few fights like that myself and I think that helped me in the corner - and helped bring him through. But boy did he show some metal.
Watt's verdict: If you are on the floor four times and you lose two points for committing fouls than obviously you are doing something wrong but turning that into a stoppage win? Well you've got to be doing something right! Questions are asked sooner or later and they have to be answered in the ring and Tommy Coyle answered them that night. And he is still a prospect.
Smith's verdict: That night was testing for Tommy more than anyone. Yes it was testing for Jamie in the corner and I was a punit and that was testing for me as well because my scorecard was absolutely ridiculous after watching that. There were knockdowns, points off... I literally threw it away after five or six rounds and just enjoyed it as a fan. I just stood there watcing and cheerign on Tommy.