Ricky Burns' world title plans were dealt a fresh setback after Jose Ocampo pulled out
Ricky Burns is waiting for another new opponent after Jose Ocampo's withdrawal left his world title defence in disarray.
Last Updated: 11/12/12 9:52pm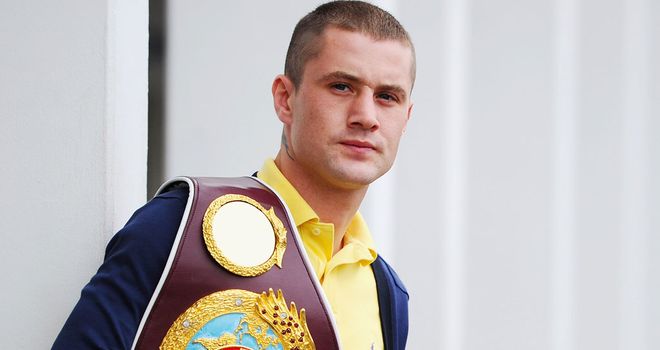 Ocampo pulled out following the death of his trainer from a heart attack and Burns is still expected to fight at Excel Arena in London, but his WBO lightweight title might not be on the line.
The Scot was originally due to face Liam Walsh, but another foe had to be found after the Norfolk fighter was hurt in a car crash.
Burns had been sparring southpaw Terry Flannigan in preparation for the Filipino and the Coatbridge man will have been hoping for a testing fight as he closes on a unification clash with American star Adrien Broner.
Promoter Alex Morrison told STV: "The fight is off. Jose Ocampo's trainer died.
"We're searching for another opponent and we're optimistic we'll get one. However, time will tell if it will be a world title fight."
Morrison admitted that Burns has been left frustrated by this latest setback.
"It's definitely upsetting for Ricky," he said. "He's pretty disappointed.
"First we had an orthodox opponent (Walsh) that got called off. Then a southpaw in Ocampo and Billy Nelson (Burns' trainer) has specifically brought up a southpaw from England for Ricky to spar with.
"So yes, it's pretty upsetting for Ricky. I'm meeting him later this afternoon and hopefully we can get another opponent by close of play today."