The best of Burns
Ricky Burns has been a world champion for exactly three years - but his boxing education spans a decade. We look back on 'Rickster's career and pick out 10 key fights that define the WBO lightweight title holder.
By Adam Norman
Last Updated: 04/09/13 6:08pm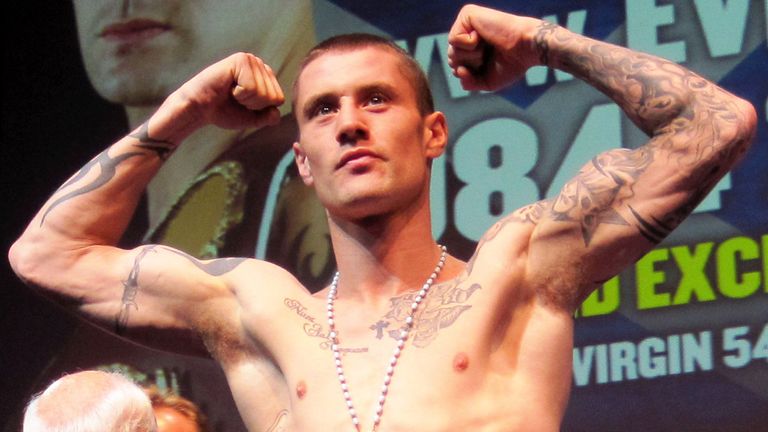 1.Roman Martinez W pts
Surely the greatest night of Ricky's career as the 27-year-old stunned Puerto Rican Roman Martinez to win the WBO super-featherweight title. The tough-as-teak champion dropped Burns in the opening round but the Scot survived the onslaught to battle his way to an epic points victory at Glasgow's Kelvin Hall.
2.Michael Katsidis W pts
After three defences of the super-featherweight belt, it was time for Rickster to move up in weight. The WBO set up an interim title clash at 135lb with Aussie Katsidis who by this time was 'damaged goods' after heavy losses to Juan Manuel Marquez and Robert Guerrero. However, Burns was made to work for his new bauble by a relentless foe, the Scot nevertheless showcasing his outstanding technical skills once again to claim acomfortable verdict.
3.Kevin Mitchell W Tko 4
Dagenham's Mitchell had already been exposed by Katsidis and the latter part of his career has been dogged by issues outside the ring. He may not have been mentally and physically in the right place a year ago in Burns' first defence of the full title, but the Scot delighted a home crowd by dispatching the Londoner in devastating fashion.
4.Jose Gonzalez W Tko 9
After a change of promoter and a rash of postponed fights, Burns was faced with another unbeaten Puerto Rican for a mandatory title defence. It all looked to be going wrong for the champion before things turned in the seventh round, Gonzalez appearing to lose heart after throwing everything he had at the Scot, who refused to submit. Burns came out strongly in the next two and Gonzalez, citing a hand injury, cried enough prior to the 10th round.
5.Paulus Moses W pts
The wiry Namibian was sent packing with a lop-sided points decision in Burns' favour, although the verdict did not fully reflect the close nature of the fight. Moses was a former WBA champion and came to Scotland with aggressive intent, but once again the champion delivered the more telling blows at the right times to prove a worthy winner.
6.Michael Gomez W Tko 7
As was often the case with the 'Manchester Mexican' there was plenty of animosity - generated mainly by Gomez - in the run-up to their Commonwealth title fight in 2009. The aging challenger had been in numerous wars in a 48-fight career and Burns had worn him down by the seventh round, sending his opponent into retirement.
7.Osumanu Akaba W pts
Burns won his first title as a pro with a hard-fought success over Ghanaian Akaba in Bethnal Green. The youngster advertised the great work-rate that has so far stood him in good stead as he out-fought his opponent to win on points. Akaba has since remained undefeated in his home country.
8.Alex Arthur L pts
A great learning fight for 'Rickster' but one that ultimately handed him his first defeat as a professional. In just his 14th fight Burns stood up to the hard-punching Alex Arthur, who in 2006 held the British, Commonwealth and European straps. Burns revealed the great tenacity and resilience that have become his hallmark, something Arthur recognised after their thrilling tussle.
9.Graham Earl W pts
Burns marked himself down as a fighter to be reckoned with when he was matched with British champion Graham Earl in only his 10th contest. Earl's Lonsdale belt was not at stake in their eight-rounder - Ricky's first fight outside his native Scotland. However, he lost only one round on the referee's scorecard as Earl, who went on to win the belt outright, saw his 22-fight unbeaten record come to a surprising halt.
10.Carl Johanneson L pts
Ricky continued his grounding on the way up the ladder as he came off second best in a thrilling battle against British champion Johanneson. A year on from the defeat to Alex Arthur, Burns was unfortunate to come up against such a heavy-handed new champion, who dropped the Scot three times on the way to victory. Once again, though, Burns fought to the final bell and it proved to be his last defeat.