Manny Pacquiao seeking to regain WBO welterweight title from Timothy Bradley
Manny Pacquiao is on a revenge mission as he looks to regain the WBO welterweight title he lost to Timothy Bradley.
Last Updated: 12/04/14 11:14pm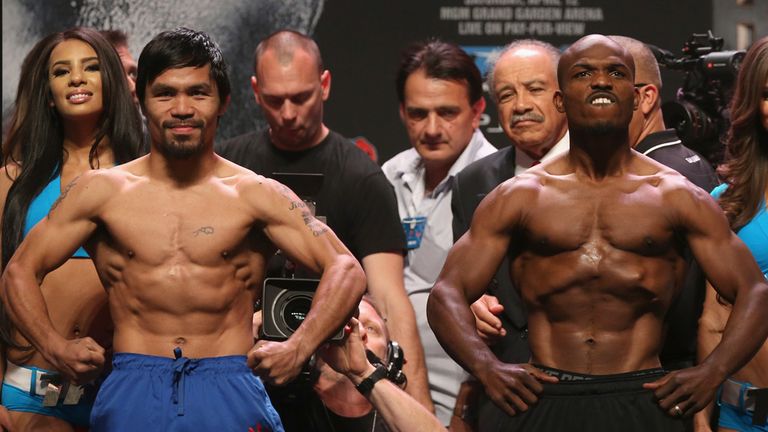 The American won the crown in a narrow split decision on that occasion, with Pacquiao going on to suffer a knockout loss to Juan Manuel Marquez in his next fight.
Victory over Brandon Rios then got him back on track for a rematch with Bradley, who has successfully defended the title on two occasions.
The weigh-in at the MGM Grand Garden Arena in Las Vegas was largely good-natured, the defending champion tipping the scales at 145.5 pounds, with Pacquiao just half a pound lighter.
"I've got to knock him out, that's what I have to do," Bradley said in response to claims he should have never have been handed the title in the first place.
As for his opponent, Bradley questioned whether he still has the desire for battle at the age of 35.
Lack of motivation
"I think he may lack fire," the dogged American said. "His motivation is not there. He's been at the top for a very long time. He has over 60 fights in the ring with all the best.
"Maybe this is one fight too late for him."
Pacquiao's trainer, Freddie Roach, believes that is not the case though and insisted his man will prove too much for Bradley to handle this time round.
"Bradley is a better fighter than some people give him credit for, and we know he has a lot of heart," he said.
"That doesn't change the fact that Manny has a plan that will beat him again - this time for real."