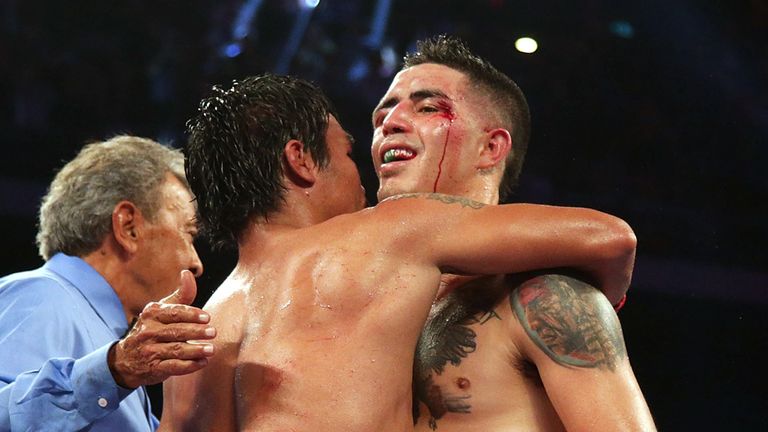 Brandon Rios' pre-fight promise of a war with Diego Chaves almost came true on Saturday night as the 28-year-old emerged victorious when his opponent was disqualified in the ninth round.
Rios came forward at every opportunity during the contest at The Cosmopolitan in Las Vegas, but the controversy began as early as the third round of the welterweight bout.
Having received a warning by referee Vic Drakulich, Buenos Aires fighter Chaves was deducted a point for holding his opponent. Rios too endured the wrath of Drakulich when he was deducted a point in the fifth for the same offence.
And in the eighth round Chaves was penalised again by the referee, this time after being adjudged to have hit Rios on the break.
The fight, which featured a lot of roughhouse tactics throughout, was finally brought to a halt midway through the ninth after Chaves had Rios in a headlock and complained of being poked in the eye.
Drakulich controversially disqualified the Argentine, stunning the crowd and snapping Rios' two-fight losing streak.