Darren Barker's confidence can see him become world champion, says Jim Watt
Darren Barker will become a world champion as long as his confidence lasts the distance, says Jim Watt.
Last Updated: 18/08/13 10:58am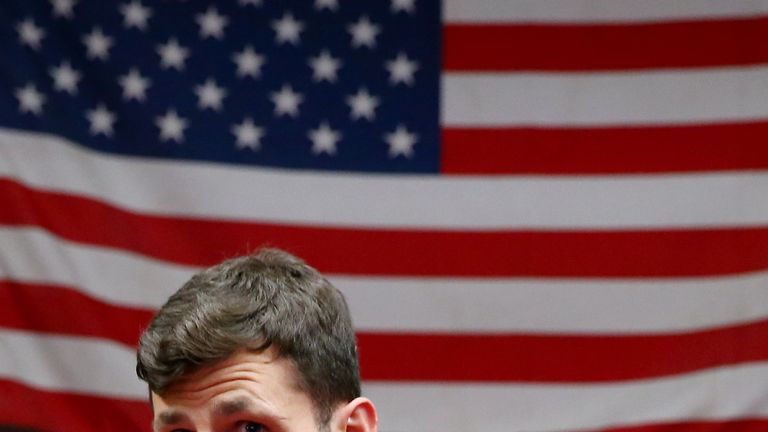 It's just not that Darren is a nice guy, it's the fact that he has had so much bad luck. Obviously losing his brother, Gary, was a terrible thing for him and his family to overcome. He is going to dedicate this fight to his brother and we know it will drive him on.
I know it is going to be emotional whatever happens but it is about time Darren had luck on his side. I am not saying that is the only thing that will see him beat Daniel Geale, but it is about time things went the lad's way.
Aside from the loss of his brother, Darren has had so many bad injuries, often at crucial times in his career. More often than not he has been unable to finish a training camp and that means that it's hard to see him as a 12-round fighter because of it.
Let's hope he has come through this one and he is in the best shape of his life to try and win a world title.
It will be the second time he's done it, of course, and although he was beaten by Sergio Martinez and didn't make the distance, he got a lot out of that.
He got loads of praise and put up a really good show and he walked away without a world title but with plenty of confidence, so this chance couldn't have come at a better time.
Decent
There's no doubt that the domestic middleweight scene is solid - with Barker, Martin Murray and Matthew Macklin leading the way - but you have to say this is the best chance of a British fighter winning a world title.
Add to that the fact that Geale is not considered anywhere near as good as Martinez and Gennady Golovkin, and it all points towards a world middleweight title coming home.
But the one thing Barker can't do is underestimate Gaele. He might not be the best world champion but he is a decent fighter.
He's not exceptional, but he was a good amateur and with people like Anthony Mundine and Felix Sturm on his record, he has beaten better fighters than Darren. His biggest fights have also ended with him winning them as well.
Geale is the defending champion, we know he is going to be tough and he is a 12-round fighter. Darren is probably a better all-round fighter; he's taller, faster, has a longer reach, but sooner or later he is going to have to tough it out.
That is the one thing we need to see from Darren this time. We know he has got the skills, but can he dominate round-for-round?
Confidence
I am not sure, so I want to see him make a fast start and then put plenty of rounds in the bag, because there is no doubt Geale is going to come at him at some stage.
We know he got some confidence from that Martinez performance, so hopefully he can take that into the ring.
Barker's speed is better as well and dare I say, technically he is better than the champion, but I hope he can also tough this one out. You cannot just win world titles on talent alone.
I am hoping that his ability will put him on top, probably for the first eight or so rounds, and then he can hold his own and take what Gaele throws at him in the last third of the fight. Yes, the Australian is world champion, but he is not the 'home' fighter.
If Darren can do all that he should be able to win on points - and we all want to see that. He will become Eddie Hearn's 'first' world champion (Froch and Burns were already world champions when he signed them), which is nice, but even Eddie will just want to see him finish the story.
He is a nice guy and he has been through some terribly tough times out of the ring, so let's hope it has a happy ending for Darren Barker.