David Haye has not dodged fighting Tyson Fury, says Johnny Nelson
David Haye is not to blame for his fight with Tyson Fury being put on hold, says Johnny Nelson.
Last Updated: 23/09/13 1:51pm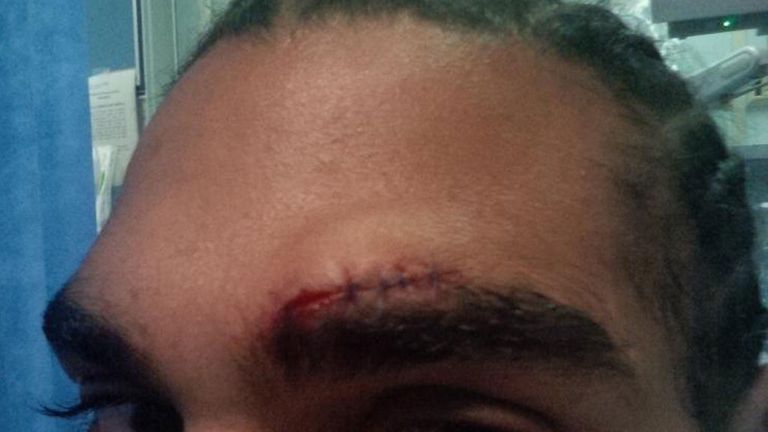 And believe me, I got loads and loads of stupid phone calls asking me if it was a hoax, pre-meditated or if Haye had bottled it.
Well, they were complete and utter nonsense. Absolutely ridiculous.
Yes, people will be sitting there analysing what they think Haye and Adam Booth did wrong. Yes, there will be conspiracy theories going on all over the place but the bottom line, these things do happen in boxing.
It is a casualty of war. That's how it is.
People will ask about the sparring, it being a week from fight time. Well, everyone does it differently. People used to stop two weeks out; some people stopped a week out and others went right up until the Wednesday or Thursday.
You might lighten the sparring but you still do it, you still need to do it and I am sure David Haye is no different.
People will be saying he didn't have a head-guard on. Well I have been cut when I've been wearing one - above the eye, too, and the head. It could've been a lace, it could've just been the angle of how it landed.
Yes, people are disappointed but it does happen and we all need to get over it - especially the two men that matter.
Snapped
David was very complimentary and genuinely apologetic when he gave us his reaction on Saturday morning and you could see he was not putting it on.
When you are a fighter and this happens, it is hard and it hurts. It is horrible.
I know this personally because a few years ago I was supposed to be fighting Enzo Maccarinelli when I snapped my patellar tendon and pulled out - about a week before.
Even when I was in hospital I was deluding myself. I refused to accept what had happened and I just expecting to be bandaged up and get on with it. When it finally sank in, I had to ring Enzo to say sorry - even though I wasn't really to blame.
Now, David Haye and Tyson Fury are going through a similar thing. They have both put so much into their preparation, so much hard work and all of a sudden, it counts for nothing.
All they can do is re-arrange it. They have to.
Approved
I know Tyson and Peter Fury have given differing views, but the lad is on the verge of joining the world-class heavyweight world. If he beats Haye he is suddenly in a whole new world, so why miss the opportunity.
I think it has to be done before Christmas, which means December. The British Boxing Board of Control have to approve healed cut, which means six to eight weeks I'd say, and that means two months minimum.
October is out of the question, November, too - not just because of Carl Froch v George Groves - so it has to be mid to late-December.
Both of them don't need a full-on break. Fury can taper down and maybe have a proper 12-round spar to get rid of that aggression and David can still work on the technical side of things before bringing in the sparring when that cut is well and truly healed.
If it has to go into the New Year then that leaves Haye with even more inactivity. I am sure he will want it as soon as.
And, yes, people will be on his case, claiming it is all a ruse or a stitch-up, so the sooner he and Fury get it on, the better.
For all of us.