Scott Quigg will benefit from the change, says Jim Watt
Jim Watt explains why Scott Quigg might even be better off after seeing his world title fight moved.
Last Updated: 24/09/13 9:38am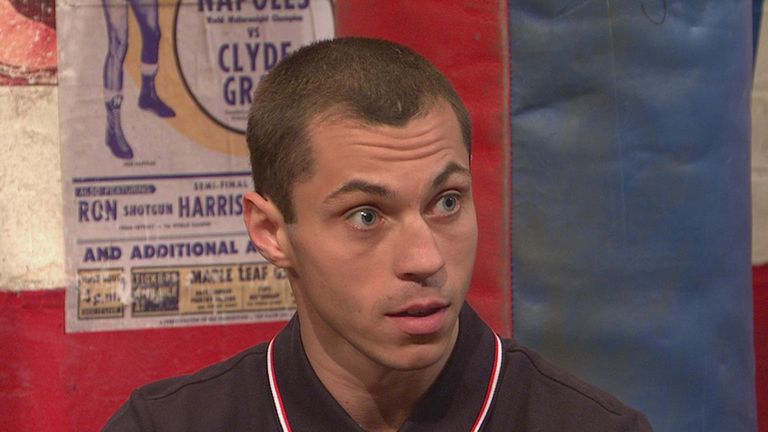 He was getting a shot at a world title, just down the road from where he lives on a huge night for boxing. All of a sudden, it vanished in an instant.
Well, we all know things have turned around since Saturday morning but I am sure you are still wondering if Quigg is going to suffer. The bottom line is 'no'.
When the news came through he'd probably just finished off his sparring and real hard graft and now was just worried about making the weight.
That plan will have to change and he will have to get back in the gym and just keep ticking over.
A world title fight is all about the training, putting it in - and I have no doubt that Quigg had done that, so at worst he might have to pick the pace up a little bit this week.
Bigger
There are two plus points though that have come out of that cut.
First of all, whatever Quigg is feeling, so is Yoandris Salinas. But the good news for Salinas is that he had not left Miami before the news about Haye came out.
I think he was getting ready to come over here and it would have been a disaster had he been forced to a spend an extra week in a place he doesn't know.
Secondly, there is an even bigger plus point for Quigg. Yes he was going to be the local lad on the undercard in Manchester but let's be honest, we have hardly said a word about his fight. When heavyweights are top of the bill, you barely get a mention.
Well now, Quigg is the headline act, top of the bill and this is a real world title fight. This will give him a real lift because this is his night, not David Haye's or Tyson Fury's night.
I've got to say this has never happened to me, having my fight put off for a week. I have had them cancelled, like every fighter, but from what I can see it is not a major problem.
It won't affect anything really and it might actually give Scott Quigg a real lift.
Better
He's always been a terrific fighter too. He kicked things off with Brian Hughes and what I have always liked is his defence. As a kid he was so impressive at that, so he got the basics in from the word go.
He is with Joe Gallacher now of course and he has improved as well. There is a lot more spite in his shots and his all-round boxing. I think he is actually the WBA super-bantamweight world champion now so Salinas is a defence.
But I was pleased when I heard Quigg saying he would not feel a world champion until he won this one. That means we are going to see the sort of determination that will make him even better and see him win that title.
I bet when he first heard the news, Quigg was down in the dumps. He must have thought his big chance had been blown away and that his boxing life had fallen apart.
But in a few hours - and huge credit to Eddie Hearn - he got a call from his promoter to tell him he was still going to fight Salinas, just a week later, but this time top of the bill. It must have been good news when that sank in.
He will be delighted he is still fighting and he will be delighted this is his night now. There are far more plusses than minusses here for Scott Quigg.
It's good news for him, good for Salinas, so while it has not been great news for the world of boxing, not least Haye and Fury - there is always a positive to come out of it.