Johnny Nelson: Saturday important in Scott Quigg and Anthony Joshua's development
Scott Quigg and Anthony Joshua learnt important lessons in London, says Johnny Nelson.
By Johnny Nelson
Last Updated: 13/10/13 10:52am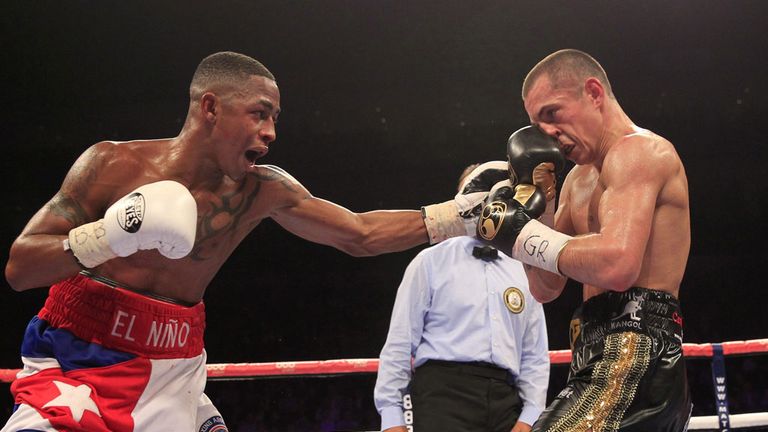 Quigg was made interim WBA super-bantamweight champion ahead of the fight and the majority draw decision means he gets to keep the coveted strap, although the outcome was perhaps a little deflating at the end of the night at the O2 Arena.
I had Quigg ahead by a round at the end of the fight but can't disagree with the decision as I felt he left it a little late to put his foot to the pedal and really go after Salinas.
Actually, I thought Salinas was a lot better than he showed; he was cool, a good technician and a good boxer but you have to give it to Scott Quigg for nullifying everything Salinas had. Quigg took it away from him and suffocated his work - and almost came from behind to take the outright win.
However, despite the result, if I was Quigg, I'd go looking for other fights now - assuming the commission don't enforce a rematch. Quigg doesn't need that.
Both men can learn a lot from that fight - Salinas will think 'I need to keep the level up for at least eight or ten rounds', while Scott will be thinking 'I've got to put the pressure on from round five onwards'. But a rematch would be too much of a gamble for Quigg, with him still being world champion.
Their paths may cross again at some stage down the line but Scott should look for some other opponents to take on who will give him more experience at world level and continue to improve him as a fighter.
There's plenty of talk about a domestic dust-up with Carl Frampton - and Scott himself has mentioned the possibility of a bout since Saturday - but that is down to politics, promoters and timing. I suspect we're a few fights away from that being as big a fight as what it can be.
Bright start
However, Saturday was a great night for Anthony Joshua, who made his professional debut with a first round knockout of the previously undefeated Emanuele Leo.
We couldn't expect any more form Joshua, to be honest. It was his first time in big school and he did everything expected and asked of him.
Of course there's a lot of ironing-out to do but he's only boxed for six years so therefore he's got to learn and learn the hard way.
Unfortunately he's going to have to grow up in public, which means he'll be assessed, critiqued and have his ego massaged. Everything he says, does and produces will be looked at and he needs to be strong enough to take the criticism when it comes - and it will.
People will try to find holes in his performances. It happened to Lennox Lewis until they had no more criticism to give and it will happen with Joshua. With the good comes the bad.
He has every attribute and everything going for him to be top of the tree but he's very humble and he understands he has to start from the beginning and be mentally strong. He needs to ignore the critics and focus on what he has to do to get to the top - because he has the ability to do that.
Saturday night will have taught Anthony a lot and will make him hungry because he will have seen how good life can be and what success can bring.
We also know, from his first fight alone, that Joshua has a tremendous jab; which is key in boxing.
That was a novice's jab, though - so when this guy knows what he's doing fully, and he's fully confident with that jab he's going to be very hard to beat.
But I can remember Angelo Dundee saying it about Sugar Ray Leonard and Muhammad Ali - the most important thing about a fighter at this stage in his career is his match making.
Joshua has to make sure he learns from every fight and that in his next fights he's tested on every level - his jab, his defence, his attack. Match-making is the most important thing for the development of Anthony Joshua.