Kell Brook will be too quick for Vyacheslav Senchenko, says Jim Watt
Kell Brook will reaffirm his number one contender status with a stylish win on Saturday, says Jim Watt.
By Jim Watt
Last Updated: 26/10/13 5:11pm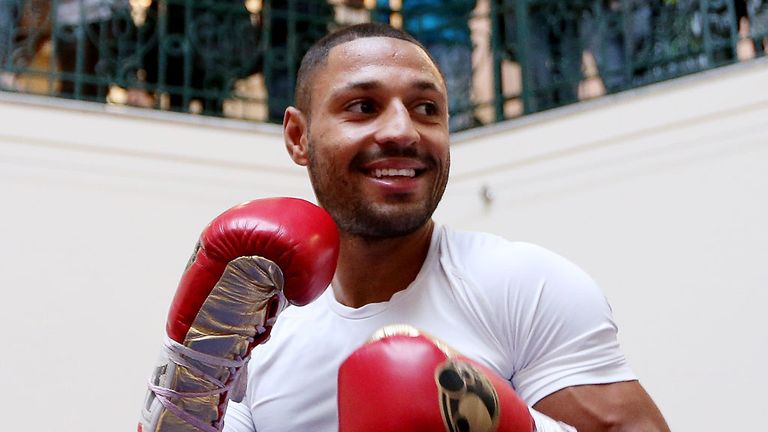 The three world title shot call-offs against Devon Alexander have really stalled his progress and, although he beat Carson Jones for a second time in July, Brook will be determined to put on a show against Vyacheslav Senchenko on Saturday night to show the world he's still the number one contender for the IBF title.
Brook's promoters, Matchroom, have done a terrific job keeping him next in line and this weekend's opponent is a good choice, as victory over Senchenko will show anybody with any doubts that Brook is the real deal.
Senchenko is a name, a former world champion and a decent performer. I think at the age of 36 he's maybe a little bit past his best but he would still be a good addition to Brook's list of victims.
But the Sheffield fighter has to produce a good performance. The full house at the Motorpoint Arena will be looking for a world class display from him - and I'm expecting him to deliver.
Senchenko is known for defeating Ricky Hatton on his return to the ring last year and, although the body shot which ended that comeback was impressive, I'd look at his performance against Paulie Malignaggi in the fight before that one as a better indicator of how the Senchenko-Brook fight is likely to go.
Speed
Malignaggi stepped up from light-welterweight for that bout. He's a light puncher at light-welterweight so was even less so at 147lbs, however, Senchenko struggled from start to finish with Malignaggi's speed and was stopped in the ninth.
Brook is every bit as fast as Malignaggi and he hits about half a dozen times harder, so that tells me we should see Brook shine on Saturday night.
You can't underestimate Senchenko because of his experience and achievements but if Malignaggi can do that then you'd expect Brook, a full welterweight, to do an even better job.
With that in mind, I'm definitely going for a Kell Brook win. These are two guys at the opposite ends of their careers. Senchenko has had his chances and successes, while Kell is still looking for that - hopefully his attitude reflects that on Saturday and he makes a statement.
Alexander seems to be lined up as his next opponent and, if he can win impressively against Senchenko, a match between those two next year will be something to really look forward to.