Johhny Nelson looks ahead to The Gloves Are Off and Prizefighter
Johnny Nelson urges you to tune in to The Gloves Are Off and Prizefighter as the nights draw in...
Last Updated: 16/11/13 3:50pm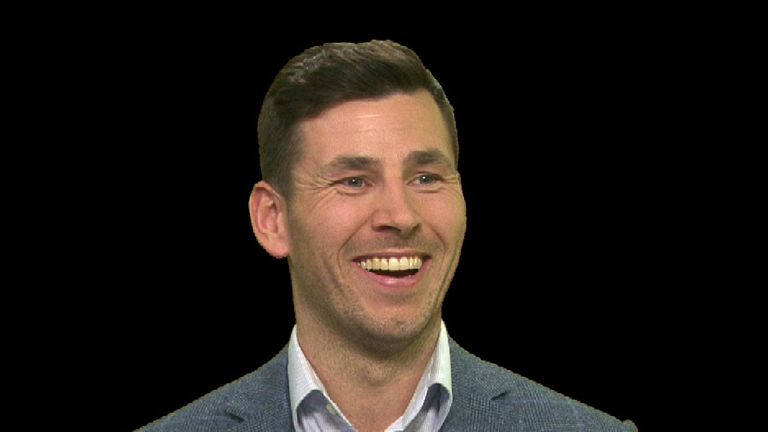 Darren Barker, Matthew Macklin, Martin Murray and Andy Lee joined me round the table where they were open, talked freely and of course, the needle was there from the off.
None of them were afraid to say what they think and that will, trust me, make good viewing.
And of course, there was always going to a bad boy, wasn't there? Well I'll tell you now Macklin pulled the short straw!
Matt is not a nasty man, far from it, but he is outspoken because he is so articulate, so eloquent and he can say what he thinks so easily.
The other three might not be as quick but you can see why he does annoy them sometimes. But believe me, this Middleweight special does not have the same egos we have had round the table in the past, so it's genuinely engaging.
These are blue-collared workers and all they are interested in is fighting each other, because they are solid grafters. Fighters like this will end up fighting each other, I am sure.
All four think they are the best among them. Barker is the world champion of course and while there is genuine respect for him and what he has achieved, all three of them think they would beat him, and any of the other three.
Lee was very humble but he said it; Murray and Macklin both said it and I think Barker thought he should be nominated because of his world title. Well, it doesn't work like that.
And of course, they put me on the spot: who do I think is the best middleweight in Britain. Well, I think I surprised them, but you'll have to tune in to find out.
Surprise
Then on Thursday it is the small - or not so small - matter of Prizefighter with the one and only James Toney in it.
Of course he thinks he will win and scoop the £30,000 but when you have been in 15 major, major, major world title fights and been a multiple-weight world champion, why shouldn't he expect to win!
Well I hope James knows that this tournament rarely goes to plan. We have seen so many surprise winners and more to the point, we have seen the big names, the favourites fail more often than not!
Lights Out is still convinced, like Evander Holyfield, that he will end up being undisputed heavyweight champion of the world. Well, I am a massive fan but I am going for someone else to win on Thursday.
Brian Minto is a former cruiserweight world title challenger and he can bang as well, which is always an advantage. I am putting him down as my dark horse. If I said he was my pick he'd have no chance.
And you will end up wondering how Larry Holmes would do as he joins us for Ringside and is at ringside on Thursday night!
It promises to be cracking night's action, never mind the famous faces on show - and that includes a young man at the other end of the age scale, Anthony Joshua.
This is going to be his first fight at York Hall and there is no better place to learn the trade. It will be packed out, so the fans are practically sitting on your shoulders, right in your face.
The intensity is something else in there, it really is. Joshua has to learn every aspect of the game so even if he breezes through this one, he will feel the heat that such a famous old venue has. It really is the place to be on Thursday night...