Johnny Nelson: Adonis Stevenson must move down to fight Carl Froch
Will Carl Froch do what Tony Bellew did and take on Adonis Stevenson? Johnny Nelson can't see it...
Last Updated: 03/12/13 2:43pm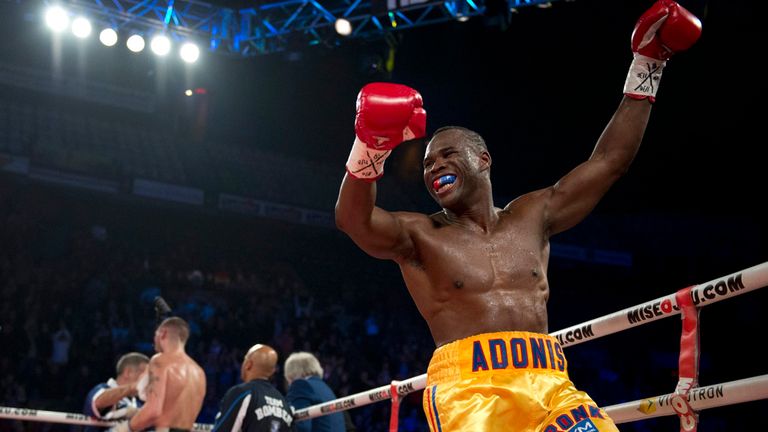 Stevenson said he wants Bernard Hopkins or Carl Froch next but even though Carl gave George Groves his shot, I would be very surprised if a fight with Stevenson comes about.
Don't get me wrong, Carl doesn't duck anyone, but the bottom line is the simple question of size.
Froch is more likely to become a middleweight than a light-heavyweight, so if Superman wants it, he will have to move back down to super-middleweight.
He was Froch's mandatory before taking the leap up, which will not do him any favours, and I think there is still a score to be settled over here in the United Kingdom with Groves.
Also, Carl is 36 and moving up would mean a complete and utter change.
Respect
Andre Ward might be the likeliest of the big-name super-middleweights to move up to light-heavyweight but he doesn't seem to be making any noises about Stevenson - and, come to think of it, neither has our dear old friend Hopkins.
So Stevenson will have to do the chasing, make all the changes and meet the requirements because in calling out the Cobra, he wants to take on one of the biggest names in boxing. And I don't just mean over here.
Carl has really made a name for himself out in America with that Super Six tournament and the simple fact is if Stevenson wants to take on Froch, he will have to go back down and leave the division where he has become a star in his own right.
Mind you, I am not sure Froch would fancy a guy that is fresh, a hard, hard hitter and also technically impressive, either.
Watching Stevenson take Bellew apart showed me just how good Superman is. I think a lot of us just remembered him for that one-punch knock out of Chad Dawson and thought he was just a big-hitter.
I couldn't have been more wrong.
Surprise
He can bang but there were signs of him that were so, so smart.
The southpaw is never easy to take on but we saw him use that left as a lead, get that jab going and run things from the start, even if he wasn't at full pelt.
There was one moment where Tony looked like he was going to engage and take him on, but whether he didn't want to do it that early on or Stevenson took the lead, it didn't matter because that was the last time we thought we might see a surprise.
I am a big Bellew fan but I just wonder if he boxed to his full capability but fell well short. He hinted that himself afterwards and mentioned moving up to cruiserweight.
I know the cruiserweight division only too well and look around and see that there are some big, big guys waiting at the top.
Bellew would carry speed and power up but I still think he could move down, so I am waiting with interest to see which way he goes.
The same goes for Superman, too!
What do you think will happen next for Bellew, Stevenson and even Froch. Let us know by filling in the feedback form below...