Andre Ward is lacking quality challengers, says Glenn McCrory
Andre Ward's fights are not intoxicating because his opponents cannot match him, says Glenn McCrory.
Last Updated: 11/12/13 12:56pm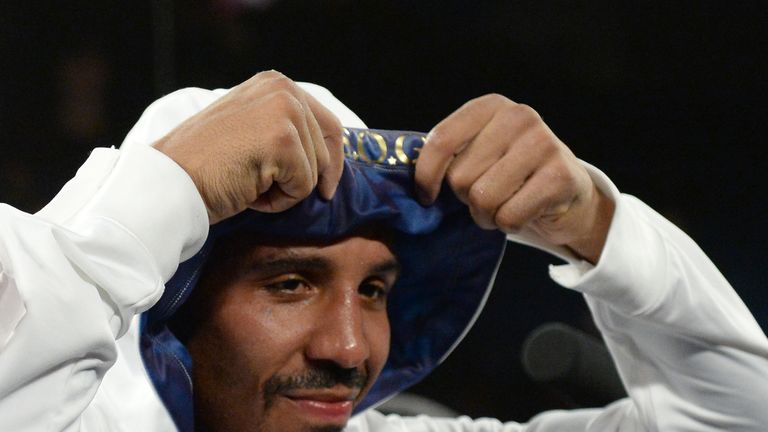 Exciting fighters usually have a bit of fragility - Tommy Hearns, for example, was so electrifying because not only could he knock someone out, he could get knocked out himself.
But we have seen no signs of weakness from Ward, who is very solid, very professional and wins with ease, and his only problem is that he is head and shoulders above everyone else in his division.
I don't think his fights are dull by any means - he is more attacking than Floyd Mayweather and always looks extremely stylish - but no-one poses him enough of a threat so he doesn't have to take too many risks.
You can only be as exciting as your opposition allow you to be and even against a very good super-middleweight in Carl Froch he didn't have to fight fire with fire because he was able to nullify everything Carl was throwing at him.
Pleading
If you look what Ward and Froch have done since they fought, Froch wins, as along with Yusaf Mack, he has boxed Lucian Bute, Mikkel Kessler and George Groves, while Ward has laced up the gloves just twice, against Chad Dawson and Edwin Rodriguez.
But it's not as if people are knocking Ward's door down, pleading with him to give them a shot - and I certainly don't think the American, who is a good man and devoutly religious, is a shirker.
I've been to his gym in Oakland, seen the work he puts in and discovered what a rough neighbourhood he comes from; he has to be tough just to train there so don't believe for one minute that he is afraid of anyone.
He proved his grit against Froch, when a lot of people wondered whether he was tough enough, and while he doesn't shout from the rooftops like a lot of fighters in our sport, he is a very determined individual.
There just aren't enough challenges for him at super-middleweight at the moment though, so I think he may have to move up to light-heavyweight - where he won his Olympic gold in 2004 - or wait for someone to climb up from middleweight.
Ward could always fight Froch again - though, for me, that becomes less likely by the day - and even though I wouldn't give Groves much of a chance if he took on the super-middleweight division's star name, he'd certainly give him something to think about.
But I would love to see Gennady Golovkin jump up as that would be a stunning fight - and I think he would have to jump up because Ward is more likely to move to light-heavy rather than middle if he switches at all, especially as he gets older and slower.
Aces
Plus, at light-heavyweight, you have the hard-hitting Adonis Stevenson, who has no issues with confidence, and Sergey Kovalev, who has Nathan Cleverly's scalp on his CV.
However, it was noticeable that when Stevenston stopped Bellew in six rounds in Canada, he only called out Froch and when Kovalev beat Ismail Sillakh on the same bill, he called out Stevenson!
Even though Stevenson and Kovalev would hold some of the aces if they boxed Ward at their weight, they are still not clamouring for him - and it's easy to see why.
Ward has great variety, a cracking offence and defence, and beat Froch at his own game, so it is hard to see how you could stop him but there are a couple of things you could attempt to throw him off his game.
The most important thing is to try and negate his skills, which means boxing at a pace, putting him on the back foot and stopping him from controlling the rhythm of the fight, as once he does he is virtually unstoppable.
One thing we have not seen from Ward is whether he can do what Froch did against Groves - recover from a good hiding and then bounce back in the second half of a fight - as he has never been out of his comfort zone.
Darnell Boone knocked him down earlier in his career and you thought then he might turn out to be a bit lightweight, but now any flaws have disappeared - or are very well hidden - and he has made the super-middleweight division his own.
Ward is not a wild fighter - but he doesn't have to be.