Jim Watt expects Lee Selby to become a world champion if he can get past Rendall Munroe
Lee Selby is going to be a world champion, as long as he gets past Rendall Munroe, says Jim Watt.
Last Updated: 02/02/14 11:06am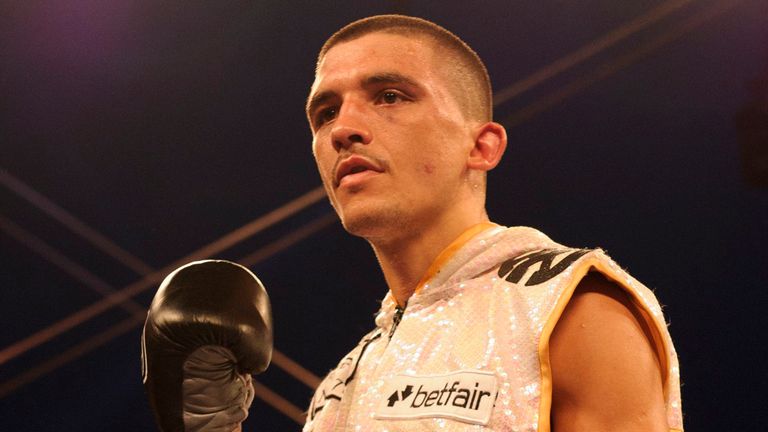 It's not going to be easy at all but if he wants to move up and show us what some of us think he can achieve, this is a good stepping stone.
About a year ago, Selby really looked something special. He blasted through the British scene against John Simpson and Stepheh Smith and then utterly dominated Martin Lindsay and we thought he was definitely going to go all the way.
He was given a lot of praise and maybe he started to believe the hype because he then had a couple of performances where he struggled and really had to dig in.
Against Viorel Simion and Ryan Walsh he did win but he didn't look as sparking as he did before. It was probably a nice little reminder how tough this sport is.
Maybe things were coming a little easier for him but now he knows what he has to do and he will not be taking anything for granted.
And that is perhaps the best thing he can take into the ring with Munroe because this is going to be a tough fight and a big, big step.
I don't think the old bin man is as big a test as say Smith was, but this is a guy who has been a proven European champion and has challenged for the world title.
When his chance came it was just unlucky it was against Toshiaki Nishioka, the best of the super-bantamweight champions - but he did emerge with great credit.
And don't forget Munroe has had wins over Kiko Martinez (twice) and Victor Terraza who both became world champions and the former still is. Even if he didn't win it himself Rendall still deserves total respect.
But the big question for us and Selby will be, how much does Munroe have left in the tank? He retired in December 2012 and although it was a short one, you just wonder what is left.
Hard-fought
Munroe was beaten quite convincingly by Scott Quigg in November 2012 but at that time he might well have been struggling to make the super-bantamweight limit.
I do think Munroe is going to cause Selby plenty of problems on Saturday night, especially in the opening rounds. The boy from Barry likes to take his time and is not a fast faster, he prefers to warm himself into a fight.
That alone might well see him lost a few of the early rounds, especially when you remember Munroe is a southpaw - and Selby struggled at times with Ryan Walsh, who kept switching and caused problems.
But, as I said at the start, I have a really high opinion of the kid and I still think he is a good, good fighter. You often look for strengths and weaknesses but he seems to do it all very well and in those fights where he struggled we now know he has the grit and determination to come through.
I know Munroe looks better at featherweight but Selby, I think, trains to get down to the weight so is pretty big and I just think the longer the fight goes on the more his physical presence and his skills will start to take over.
People are calling this a crossroads fight - like Gavin Rees against Gary Buckland - and we have one fighter at the start of his promising career and the other at the end of his.
And I think it's going to be a good, hard-fought fight and the situation and the styles will bring the best out of both of them. Selby, though, will start getting to him in the final third of the fight and I am expecting a late stoppage.
Selby is already world-rated in all four of the bodies and the most important thing on Saturday night is that he gets the European title as well. But I want to see him put on a performance because I think he is going to become a bit of a star.