Jim Watt expects Darren Hamilton to be too smart and end Curtis Woodhouse's boxing career in defeat
Jim Watt says Darren Hamilton is on a roll and will be too good and too smart for Curtis Woodhouse.
By Jim Watt
Last Updated: 01/03/14 11:23am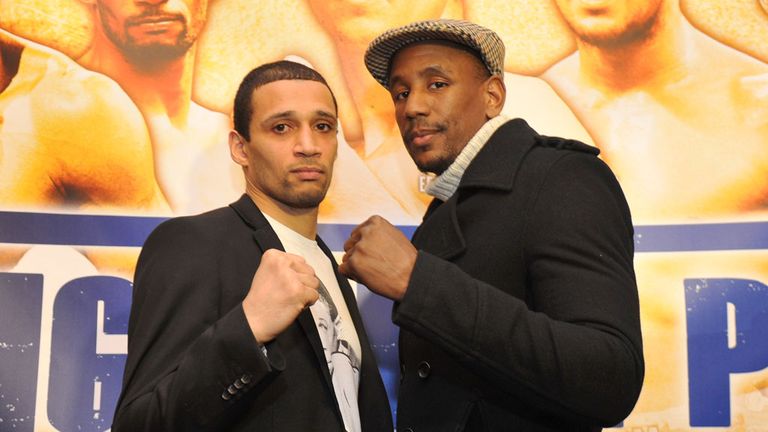 Maybe it's because he is fighting a famous former footballer in Curtis Woodhouse who says he is going to call it a day. Maybe it is just because he is on the verge of winning a Lonsdale, but either way I have to say I am impressed with Hamilton.
A couple of years ago he arrived on the scene when he took a fight against Ashley Theophane at short notice and it was a terrific performance.
To be honest his quality wasn't that good back then but his workrate was really good and although he didn't produce the best quality punches he won a wide decision and you could not argue with that.
Hamilton has only had two fights since then but he has improved considerably with his technique. He does not punch harder but he is punching much, much better.
That is admirable in itself but to be sat here two years down the line talking about Hamilton heading towards a Lonsdale Belt shows just how much he has improved.
He is 35 but he has really kicked on after winning the British title. I wonder if it was his dream when he turned pro but what he has achieved has certainly been terrific.
I am not tipping him to go onto bigger and better things but look through the records, there are enough world champions, European champions and big names, who never won a Lonsdale - and most people who have the British title would give anything to win it.
Technique
The same goes for Woodhouse, though. This is a guy that gave up football, turned professional without any amateur experience and here he is fighting for a domestic title for the third time.
He didn't turn pro as a little hobby. He said when he started out that he wanted to win the English title and although he couldn't prise it away from Shayne Singleton, he has not given up in the slightest.
He went for the Commonwealth next and lost to Derry Mathews who, if I am honest, was perhaps a level up in class. That is the one thing that worries me about his chances against Hamilton, too: Darren might not throw as many punches as Mathews but he is knowledgeable and he will box smartly, perhaps too smartly for Woodhouse to handle.
But Curtis will give us value for money, that's for sure. He is aggressive and the way he has developed his technique without that amateur experience is highly commendable and he has actually turned into a good solid pro.
Whatever the outcome is I am sure Woodhouse will give everything. He will be pumped up, not just because this his final chance to win a domestic title.
Engine
I know he has said this is his last fight but if he wins the British title, there is no way he is going to retire without defending it. Well I'd be very, very surprised if he did. On both counts!
I would rather he didn't say this is his last fight but I suppose there is always a positive and I am expecting Woodhouse to put even more into it.
Hamilton will be pumped up too, though, because the Lonsdale Belt is on the line so this looks like being a really good fight. Woodhouse is the bigger puncher so he is going to come out and try and hurt Hamilton and pick his punches.
The champion, though, will try and set a decent pace and he knows that his engine is so good, he can throw lots of punches and his pace is likely to the big difference.
Hamilton is not necessarily a class above but he is on a bit of a roll and his dreams are yet to be dented, so I am leaning heavily towards him winning this - and the Lonsdale.
It will be close and it will certainly be competitive for the full 12 rounds but I still think Woodhouse will come up short and lose on points before calling it a day. Hamilton though, will roll on.