Froch v Groves II: Pair will clash again before weigh-in, says Johnny Nelson
Don't expect the tense truce between Carl Froch and George Groves to last for long, warns Johnny Nelson.
By Johnny Nelson
Last Updated: 19/05/14 12:45pm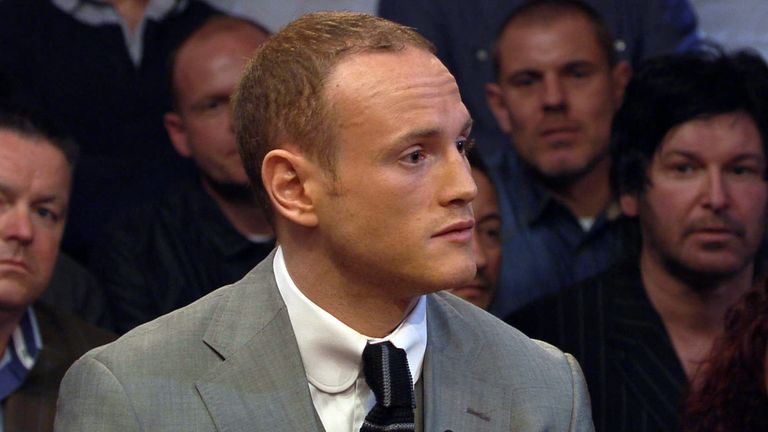 In fact, I will be very surprised if something doesn't crop up in the next few days, nevermind weeks.
Yes, Carl Froch and George Groves have parted ways for now but while there was no nastiness or massive fall-out, there is one thing that follows them. Tension.
Ringside and the Facebook Q&A went well but it was hardly a relaxed, new look. There was no love lost between them and there never will be - and that makes it uncomfortable at best when they walk into the same room.
Froch did look calm, though, when they were down here and you might think this build-up is going to be different to the first, or duller. Well, it threw George, that's for sure.
He wants to get under Froch's skin, he wants to wind him up but he looked a little shocked and dismayed when it was calm - that was not what he had prepared for, he was expecting the angry man Froch.
To be honest, Carl played an absolute blinder. He cannot abide people being disrespectful and George knows that but he didn't bite - though that suggests to me that the fun and games will really start soon.
Fireworks
We are entering the final furlong and Groves knows that he has to try and do anything, use any mind games, to annoy Froch, having seen him be so balanced. Expect fireworks before fight week because Groves needs to make Froch as unsettled and as annoyed as he was last time around.
There is no way in a million years Groves is going to sit back and wait until the weigh-in before coming up with something, because he knows that played a big, big part in him doing so well the first time.
When he arrived at Ringside the challenger told us he wanted to be with him but after spending a few hours here at Sky, he wanted to stay well clear of the champion. He will have gone away and licked his wounds and all of a sudden both fighters are in foreign territory.
Groves is the wind-up merchant who was kept quiet, was stifled and had nothing to feed on. That is not the George we know, the one that will annoy people because of his antics.
That's because he met up with the placid, easy-going Froch who didn't get angry about anything. That is not the Froch we all know and love either.
That tells me there is more to come. Sooner rather than later...
Book now
Carl Froch v George Groves II - Unfinished Business, is live and exclusive on Sky Sports Box Office and Sky Sports HD Box Office on Saturday, May 31.