Eggington vs Gavin: The fierce local rivals that leave cities divided
By Matt Horan
Last Updated: 18/10/16 4:12pm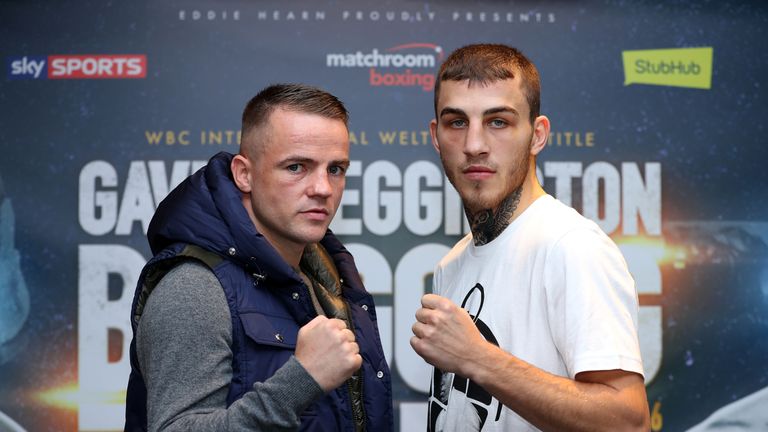 Saturday night sees another scrap between fierce local rivals as Sam Eggington faces Frankie Gavin for Birmingham bragging rights, but what other fights have divided a city?
We are used to British boxers from rival cities squaring up in domestic showdowns, but everything is taken up a notch when two fighters, who live only a few miles apart, settle their differences in the squared ring.
Here we look at some local match-ups.
Sam Eggington v Frankie Gavin
Battle of the Brum
Location: Birmingham
Distance apart: 16 miles (approx)
For what: WBC International welterweight title
When: This Saturday
Where: Barclaycard Arena
Eggington and Gavin will finally meet in an all-Birmingham welterweight clash, a year after they were originally scheduled to meet before injury to Gavin set their careers on different paths.
Both men have had career highs and their subsequent opposing lows and now Smethwick-born, Stourbridge-based Eggington and Small Heath's Gavin meet in a local derby that has got the whole city talking.
Gavin was halted for the world title last year, while Eggington was outfoxed for his domestic crown in March and now the stakes have been raised even higher. It is the boxing equivalent of Aston Villa against Birmingham, a game that unites and divides the West Midlands.
It will certainly be a long way back for the loser and, in reality, there may be no way back.
Gavin, 31, upped the ante by saying some personal comments about his younger rival that got Eggington's back up and now the pair have both vowed to meet fire with fire on Saturday night.
Luke Campbell v Tommy Coyle 
Hull of a fight
Location: Hull
Distance apart: 4 miles (approx)
For what: WBC lightweight eliminator
When: August 2015
Where: KC Lightstream Stadium
Hull is not the biggest city in Yorkshire but when east meets west, it is an intense rivalry that can split it in half. In rugby league, Hull FC and Hull KR do exactly that, and Luke Campbell and Tommy Coyle did the same.
Coyle is from the east, Campbell the west and they both boxed at the famous St Paul's ABC, the neutral territory that spawned an Olympic gold medallist. 
They sparred thousands of rounds as amateurs, shared a room travelling the world and, as friendly as they were, as soon as Campbell labelled Coyle "an acquaintance" any love was long gone. 
The KC Lightstream Stadium, home of Hull KR and only about 20 minutes from St Paul's, is where they both fought for bragging rights and it was Campbell who reigned victorious via a tenth-round stoppage after a thrilling battle.
Anthony Joshua v Dillian Whyte
London calling
Location: north to south London
Distance apart: 10 miles (approx)
For what: British heavyweight title
When: December 2015
Where: The O2
Heavyweights can reach further than the rest, not just with their arms but also with their appeal and a year ago, Joshua v Whyte had all the ingredients for a blockbuster clash and occasion.
Whyte, never short of words, defeated AJ in the amateurs yet the boy from Brixton insisted he was happy to see Joshua win his 2012 Olympic gold medal. Any mutual respect ended soon after. Words were exchanged and all of a sudden, the battle lines were drawn. 
It was a fierce, close rivalry that hit London hard with Joshua from the north and Whyte the south and their rivalry caught ablaze on social media.
The fight between the two undefeated rivals lived up to the billing and it was Joshua who ended proceedings with an explosive seventh-round knockout to claim the coveted British title.
The Olympic champion and his old foe traded blows recklessly and both men were left on unsteady legs, but bristling with pride, they fought on until a short,savage uppercut left Whyte flat on his back.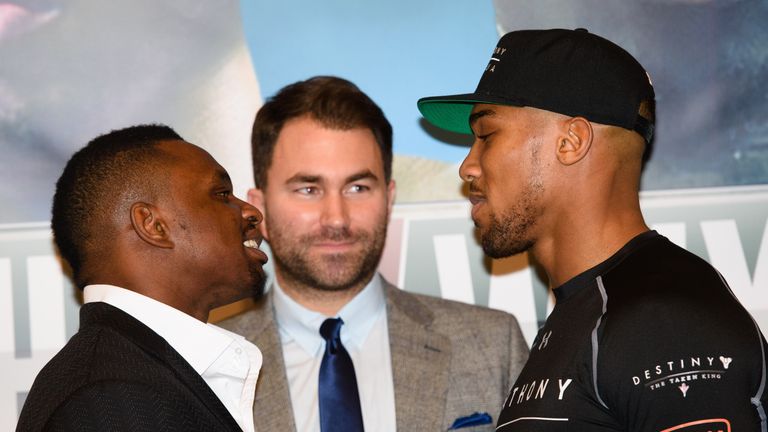 Callum Smith v Rocky Fielding
Mersey beats
Location: Liverpool
Distance apart: 7 miles (approx)
For what: British super-middleweight title
When: November 2015
Where: Echo Arena
Liverpool is arguably the best fight city the country has and there is a family feel when the stellar names fly the flag for the city. The fighters are all close, in miles more than anything, but Callum Smith and Rocky Fielding had a score to settle last November.
Fielding was born and learned his trade in Stockbridge – Rocky from Stocky – some seven miles away from Kirkdale, where the Smith brothers grew up. Callum and co lived over the road from the iconic Rotunda ABC and while he has moved to Aintree, as soon as the British Boxing Board of Control called for them to scrap it out, the gap closed.
Both men went into their greatly anticipated derby boasting perfect undefeated records and as the melodic saying often goes, 'someones 'O' had to go'.
Blood is thicker than water, even when you're talking about the River Mersey and the pair would settle their score in the Echo Arena with the vacant British super middleweight title up for grabs.
Despite the lengthy build-up for the much-anticipated clash, the fight was over in minutes. Smith had his man down three times in the first prior to a stoppage victory.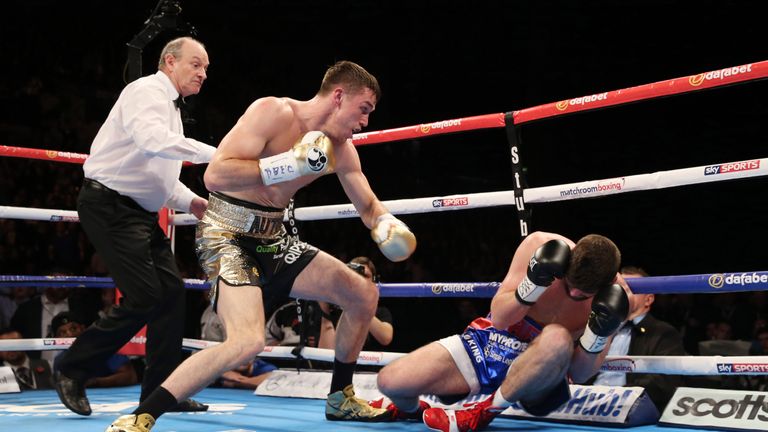 James DeGale v George Groves 
West London war
Location: West London
Distance apart: 6 miles (approx)
For what: British and Commonwealth super-middleweight titles
When: May, 2011
Where: The O2
There isn't a rivalry in British boxing that runs deeper than DeGale v Groves. It goes beyond competition, yet with both hailing from west London, it is even closer to the core than most.
Six miles separated Harlesden's DeGale and west London's Groves, who both started out at Dale Youth ABC, the middle ground in more ways than one. They sparred umpteen rounds together but grew further apart fight by fight, not least when Groves beat DeGale in the ABAs.
DeGale went off to Beijing to win an Olympic gold medal but, by the time they had both turned professional, their paths crossed again. Their fight at the O2 in May 2011 was even closer than even they imagined but Groves won again. There wasn't a handshake, just more words.
'Chunky', after a few years in relative oblivion, came back stronger and headed Stateside to win the IBF world title against the highly-rated Andre Dirrell and has since made two successful defences, while Groves has had three failed cracks at the number one prize. Will their paths one day cross again?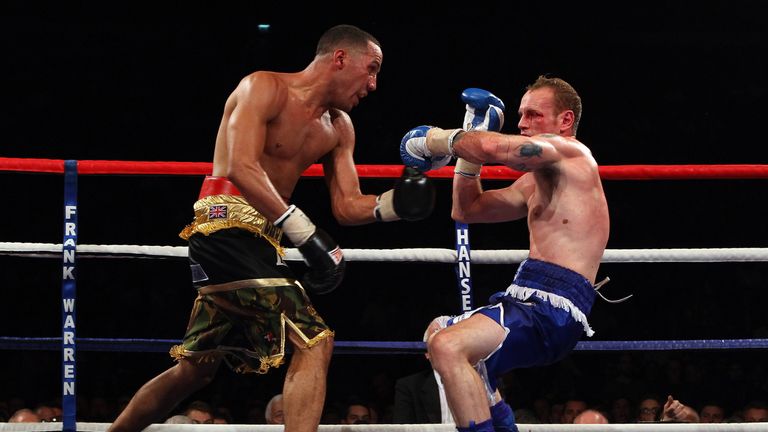 Watch Sam Eggington v Frankie Gavin live on Sky Sports 2, from 8pm on Saturday.
You can watch Liverpool v Man Utd, plus England's tour of Bangladesh and the US Grand Prix on Sky Sports. Upgrade now and enjoy six months at half price!