Johnny Nelson and Adam Smith are joined by Jamie Moore to preview Friday's NXTGEN Show
Last Updated: 16/03/17 6:45pm
Jamie Moore was this week's guest on State of the Week as Johnny Nelson and Adam Smith looked ahead to this Friday's NXTGEN show.
An exciting crop of British talent will showcase their skills at York Hall in Bethnal Green in Friday, live on Sky Sports, and trainer Moore discusses the NXTGEN bill, which features Reece Bellotti, Craig Richards and Isaac Chamberlain.
Bellotti and Richards will be trying to enhance their reputations as rising contenders, while Chamberlain returns to the scene of last year's heroic win over Wadi Camacho.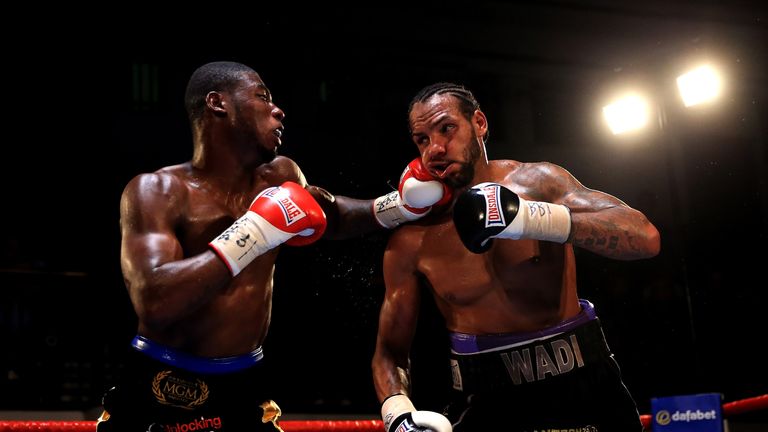 Over in New York, Gennady Golovkin will battle Daniel Jacobs on Saturday night, and this middleweight meeting is also analysed by our Sky Sports trio.
Moore, who is a former European champion, also previews the debut of Michael Conlon as he joins the professional rank after his controversial defeat at last summer's Olympic Games.
Click on the video above to watch this week's State of the Week with Jamie Moore.