Andre Berto motivated to become three-time world champion ahead of Shawn Porter fight
By Mathieu Wood
Last Updated: 17/04/17 9:39pm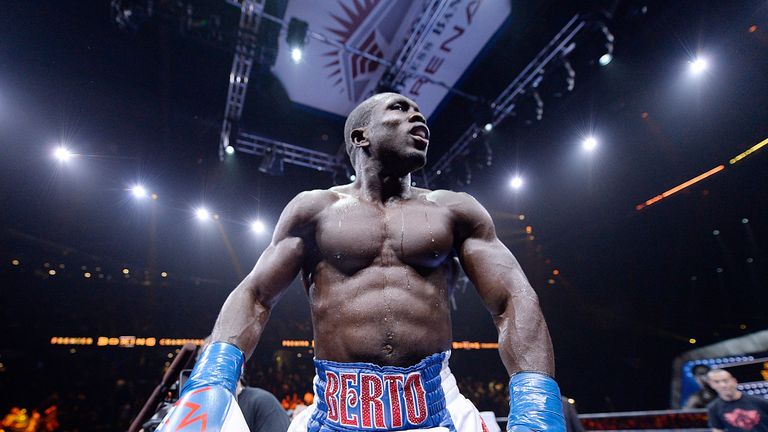 Former two-time welterweight world champion Andre Berto will look to put himself in a position for another 147-pound title when he faces former world champion Shawn Porter in a world title eliminator this weekend from Barclays Center in Brooklyn.
Berto, nicknamed The Beast, has wrapped up his training camp in Oakland with renowned coach Virgil Hunter and believes he is benefiting under Hunter's tutelage ahead of the fight, live on Sky Sports 1HD from 2am.
"We've had a tremendous training camp out here in the Bay. I'm focused and I'm in great shape," said Berto.
"Training with Virgil is like stepping in to a classroom. I'm always learning and growing as a fighter when I'm in the gym with him.
"We've been pushing to the limit every day and I'm just ready to go to work."
Porter (26-2-1-KO16) is eyeing up a rematch with Keith Thurman and has said he plans to follow Floyd Mayweather's blueprint which saw him succeed against Berto in September 2015.
However, Berto insists he is prepared for Porter's game plan and has reached another level during his training.
"Shawn's a great fighter but we are fully focused on what we need to do in the ring," said Berto.
"My boxing IQ has grown so much and now everything we're doing has a purpose. I've had tremendous sparring this camp and everyone I've been there with has been trying to push me to a whole other level so I will be ready for anything come fight night.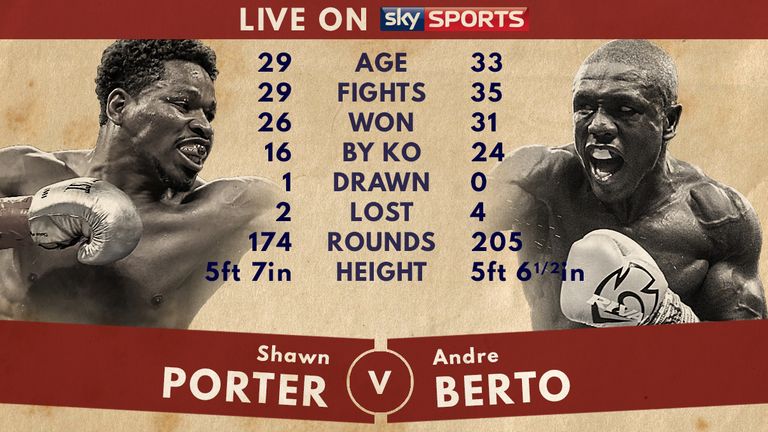 "We are going to be ready for whatever Shawn brings on April 22. We've seen him brawl and try to press guys out but he might try do something different in this fight and we'll be ready for it.
"I'm known for my speed, my power, my explosiveness and I'm in fantastic shape so this is definitely going to be a can't miss fight."
Berto admits he has enjoyed working within the same stable of great fighters under Hunter's teaching including the likes Andre Ward and Amir Khan.
"We have a tremendous atmosphere out here and we all feed off of each other, added Berto.
"Training with all these great fighters and world champions pushes you to another level. We all support each other and it definitely adds another level of motivation during training camp for each of our fights."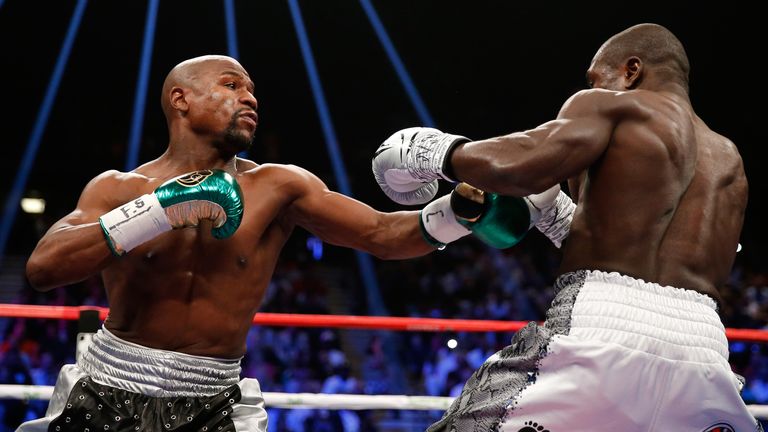 During his 13-year career Berto has become renowned for his formidable punching speed and power and the dual American and Haitian citizen is determined to become a three-time world champion.
Berto's career has fluctuated in previous years but has regained confidence after beating Victor Ortiz last year in a rematch of their first meeting in 2011.
"Becoming a three-time world champion is great motivation," said Berto.
"The WBC belt was the first belt that I won and I want it back. I avenged my loss to Victor Ortiz last year but getting the green belt back would bring everything full circle.
"At this point in my career, every fight is big and a potentially career defining fight so I'm taking everything one step at a time and preparing like I need to."