Sam Eggington wins European title against Ceferino Rodriguez in Birmingham
By James Dielhenn
Last Updated: 13/05/17 10:43pm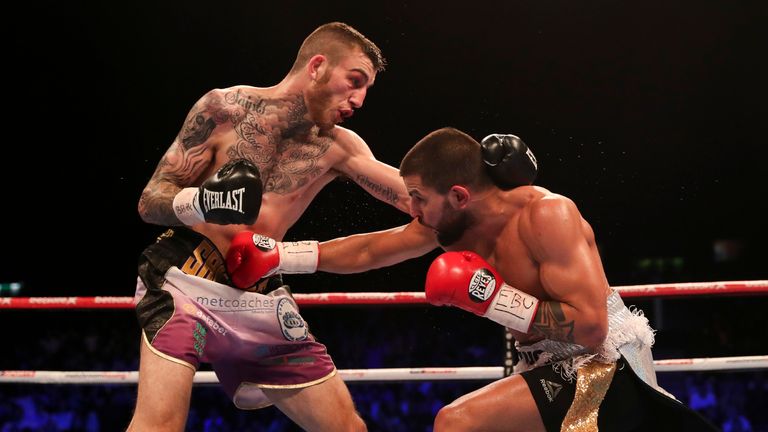 Sam Eggington became European welterweight champion after a shuddering knockout of Ceferino Rodriguez in Birmingham on Saturday.
The hometown fighter (21-3) landed two left hooks in the 10th round which sent the defending champion crumbling through the ropes.
The fight swung in Eggington's favour after he emerged stronger from a chaotic exchange in the seventh round.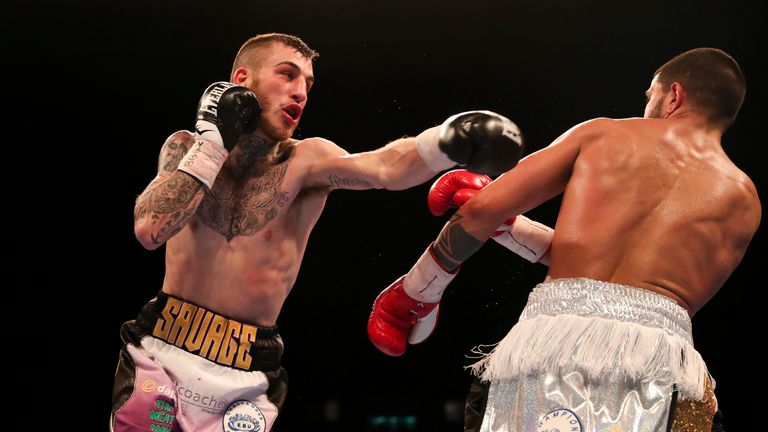 Rodriguez (24-2) had previously won fights abroad in Argentina, Italy and the USA and boasted former world champion Sergio Martinez in his corner but had no answer to Eggington's strength advantage.
Eggington, who had previously stopped Frankie Gavin and Paulie Malignaggi, first made his mark as the opening round ended before body shots caused Rodriguez's legs to dip in pain.
The home fighter applied forwards pressure throughout, frequently bullying his visitor whenever they came toe to toe. Rodriguez was technically adept and remained a threat - his jab was fast, then he effectively switched to southpaw to confuse Eggington.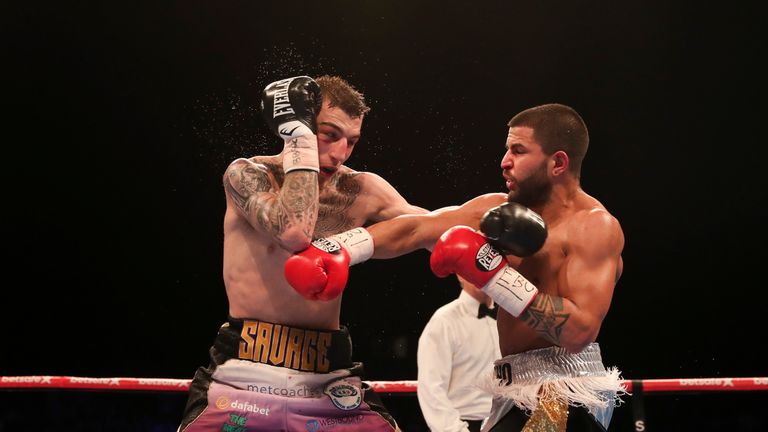 There was a noticeable mark underneath Eggington's right eye - in the fifth, his hands dropped and Rodriguez made him pay. It was the Spaniard's best moment so far.
A wild brawl in the seventh round clearly suited Eggington, who withstood four flush punches to almost stop Rodriguez. He shoved the champion onto the ropes, unloading every punch in his arsenal, and although Rodriguez teetered across the ring he survived a major onslaught.
Each fighter landed hurtful right hands in the eighth and ninth rounds, but still Eggington motored forwards through whatever Rodriguez threw at him. By the 10th, Eggington's power and strength advantage finally became too much.