Brook vs Spence Jr: Kell Brook says he will turn Gennady Golovkin defeat into a positive
By Tim Hobbs
Last Updated: 21/05/17 11:36am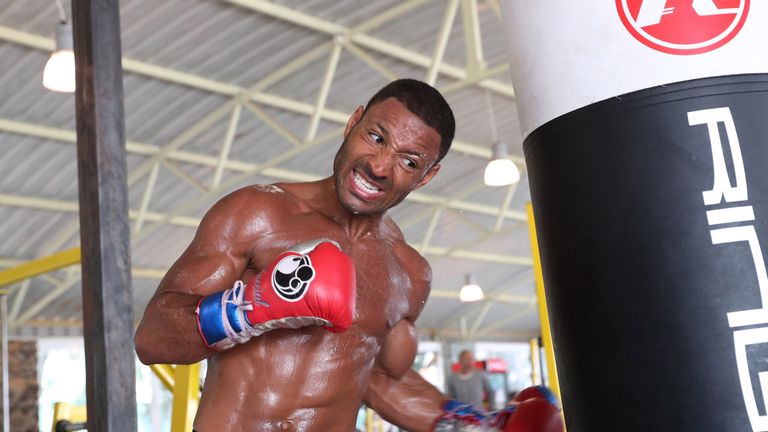 Kell Brook has promised to turn his defeat to Gennady Golovkin into "one big positive" when he takes on Errol Spence Jr.
The 'Special One' defends his IBF world welterweight title against the No 1 challenger in Sheffield on May 27, live on Sky Sports Box Office.
The Bramall Lane fight will be his first for more than eight months following his fifth-round stoppage at the hands of middleweight king Golovkin.
It was Brook's first professional loss - where he moved up two weight categories - that saw him suffer a fractured eye socket, but back down at his familiar weight he insists it will work to his advantage.
"It was a big occasion that brought extra pressure and I was in there with the big, most-feared middleweight there is but I showed I could stand with him," Brook exclusively told Sky Sports.
"I sent out the blueprint to show that I am worth being at that level and for all the negatives that came from it, they all turned into positives.
"I took nothing bad from that fight. It is one big positive. You will see.
"I am champion of the world for a reason. They call me the 'Special One' for a reason and I want to show the world why, by using everything I've learned throughout my career, even the Golovkin fight."
Brook admits that moving back down to welterweight has been hard work, but warned Spence Jr he will be in peak condition and dismissed any concerns over the damage inflicted by Golovkin,
"I wouldn't be doing this if it [the eye socket] wasn't fully healed," said Brook.
"Of course it was on my mind when I started sparring but not for long. It's fine.
"Spence is very talented but he has never been in there with anyone like me before. I do think I am going to be too good for him.
"I am in my prime. I am big, I am strong, fast, I've got a great boxing brain and he will see how mentally strong I am as well."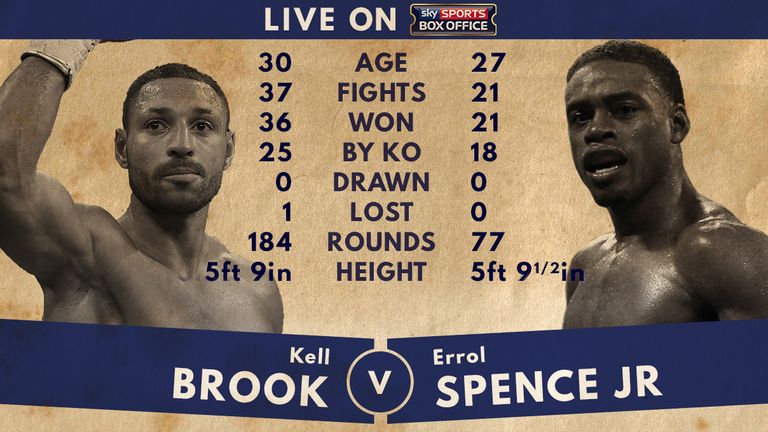 Watch Brook vs Spence Jr, from Bramall Lane, Sheffield, May 27, live on Sky Sports Box Office. You can book the event online here.