Mayweather vs McGregor: Rob McCracken insists lighter gloves will not change result
By James Dale
Last Updated: 15/08/17 5:18pm
Anthony Joshua's trainer Rob McCracken insists the weight of boxing gloves would have little impact on a "devastating puncher", after Conor McGregor and Floyd Mayweather requested 8oz gloves for their fight.
Current rules stipulate that 10oz gloves must be worn in all bouts in the 154lbs weight division, where the duo will meet on August 26, live on Sky Sports Box Office, but the opportunity exists to find an agreement outside of those confines.
Traditional MMA gloves worn by McGregor in his UFC fights are 4oz, while Mayweather's previous four bouts were contested at 147lbs so he was not obliged to wear the 10oz versions that are currently stipulated.
McCracken, who is preparing Great Britain's boxers for the World Championships after training Joshua for his world heavyweight victory over Wladimir Klitschko, believes those who hit hardest need not worry about their equipment.
"It makes a bit of difference if the boxer has natural power, but they're already in condition, they're already in shape, it shouldn't make a lot of difference," McCracken told Sky Sports News, when asked about the impact of dropping down to 8oz gloves.
"Maybe if you were a devastating puncher it might help you a little bit, but you'll be devastating in 10oz gloves.
"Arguably injuries, cuts come into it a tiny bit more but they are very conditioned when they come into 12-round fights so it shouldn't make a lot of difference."
McCracken believes Mayweather, unbeaten in his 49 professional fights, is a boxer all young athletes can look up to.
"He's a brilliant fighter, great tactician, physically gets it right, prepares well and he's been the dominant fighter in the last decade really when you look back at it.
"His performances, who he's beat, he's a boxer that other boxers should certainly look up to."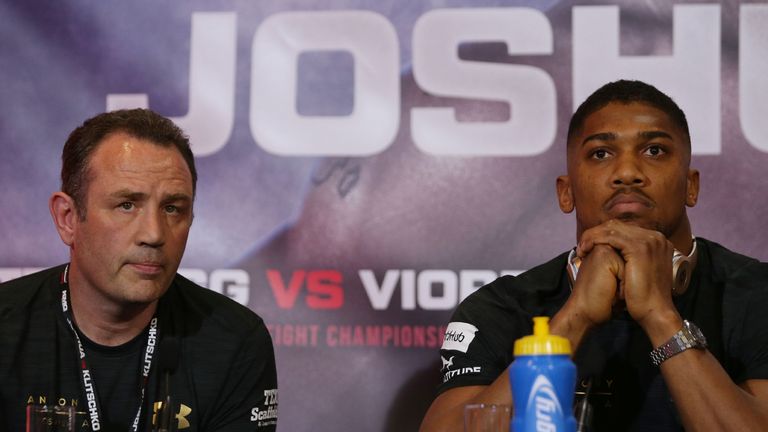 The boxing World Championships will be treated as something of a warm-up for the 2020 Olympics in Tokyo, according to McCracken, who admits his line-up for the games is some way off having lost 10 of 12 Team GB boxers from the Rio 2016 team.
"The team is nowhere near ready yet," McCracken said. "It will be for Tokyo, but we're not there yet. We've got a lot of work and development to do here, there's a lot of competition for places.
"There's a lot of competition amongst themselves [the Team GB squad], that will ease over the next 18 months. Hopefully 16 months before we'll know who the No 1s are and who can qualify and win a medal in Tokyo."
Watch Mayweather vs McGregor, from the T-Mobile Arena, Las Vegas, from midnight August 26, live on Sky Sports Box Office. Book the event online here.