Mayweather vs McGregor: Floyd 'owes fans' blockbuster against McGregor
Last Updated: 16/08/17 2:20pm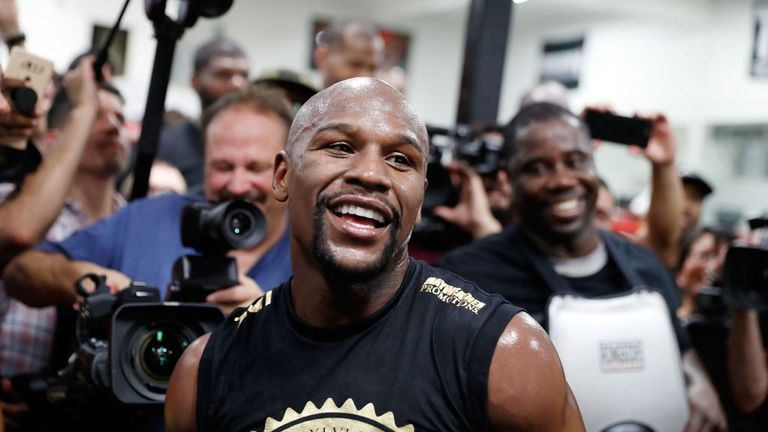 Floyd Mayweather says he owes his fans a "blockbuster" fight when he meets UFC star Conor McGregor on August 26, live on Sky Box Office.
In 2015, Mayweather took on Manny Pacquiao in a bout billed as 'Fight of the Century', which saw 'Money' confirm his status as the best in the world of boxing with a one-sided win over the Filipino.
Speaking on 'Jimmy Kimmel Live!', Mayweather vowed to make his fight against McGregor in Las Vegas a special one.
"It's going to be bigger than the Pacquiao fight," Mayweather said.
"I feel like I owe the fans seeing as me and Pacquiao didn't give the fans a blockbuster. Me and McGregor should give the fans a blockbuster."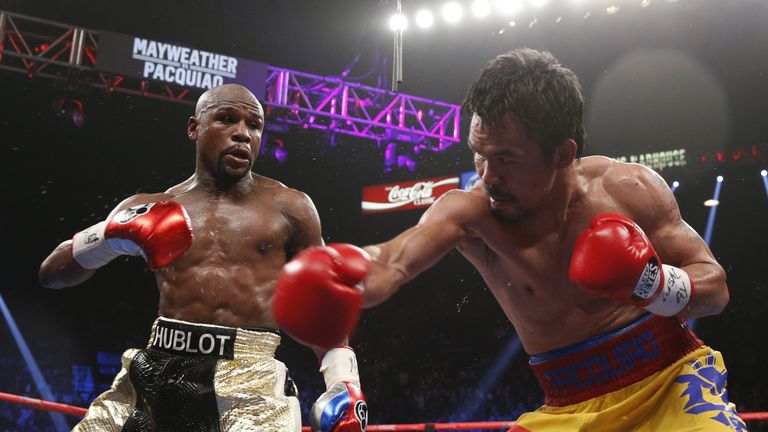 Pacquiao has questioned McGregor's ability to land a meaningful punch on Mayweather as he claimed the Irishman has little chance of sealing victory.
When asked what he would do if MMA fighter McGregor tried to kick him in the head during the fight, Mayweather said: "That's a fine, that's a huge fine.
"I don't think he wants to lose 90 per cent of his money, or even more."
Asked whether he genuinely dislikes McGregor, Mayweather said: "Yes, I don't like him at all."
Mayweather made his name as a tactical fighter, but admitted he will not be adopting a conservative approach against McGregor.
"He (McGregor) is going to land shots because in this fight I'm going straight ahead," Mayweather said. "Normally it's more taking my time, being very cautious, but this time I'm going straight ahead because the fans deserve it."
Watch Mayweather vs McGregor, from the T-Mobile Arena, Las Vegas, from midnight August 26, live on Sky Sports Box Office. Book the event online here.