Paul Butler wants to defeat Stuart Hall, Jamie McDonnell and Ryan Burnett to become Britain's best bantamweight
By Matt Horan
Last Updated: 16/08/17 3:07pm
Paul Butler wants to establish himself as Britain's best bantamweight by defeating Stuart Hall and then, if all goes to plan, beating Jamie McDonnell and Ryan Burnett.
The Ellesmere Port man will face bitter rival Hall in a world title eliminator at Liverpool's Echo Arena on September 30 in a rematch of the closely contested 2014 fight which Butler narrowly won.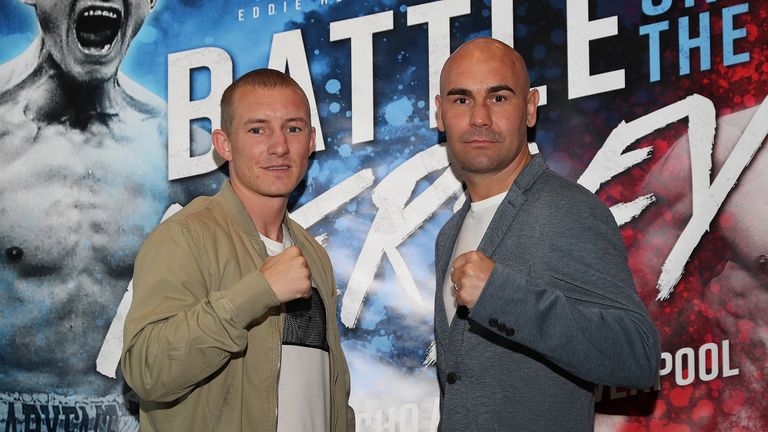 Butler took the IBF bantamweight crown from Hall via split decision on that occasion in the Newcastle fighter's backyard and another victory will hand the 28-year-old the opportunity to become a two-time world champion.
The winner will be in line to challenge for the WBA world title, currently in the hands of Doncaster's Jamie McDonnell who is set for his own rematch with Liborio Solis.
If everything goes to plan I want Hall, McDonnell and then the winner of Burnett against Zhakiyanov
Paul Butler
"I believe this will be a much better fight than the first time round because now I'm a real bantamweight and won't have to just get on my bike and pinch rounds because of the size difference," Butler exclusively told Sky Sports.
"This time I will stay in front of him much more and go toe-to-toe.
"Hall did not look great in his last fight but it is hard to get motivated to face a journeyman. Against Lee Haskins though, before that, he ended really well and was unlucky not to win so he doesn't seem to be showing signs of age.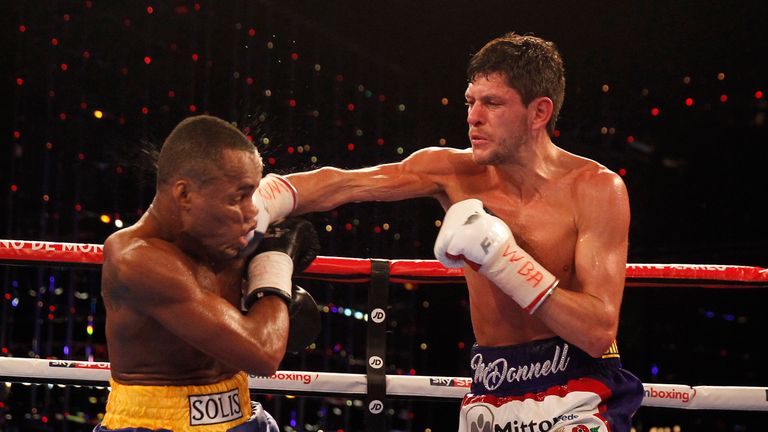 "I have been told that I will definitely get the winner of McDonnell and Solis and it is a fight I have wanted for ages.
"I did think Solis won the first fight by a few rounds and he performed out of his skin, but I believe Jamie will be much improved and will take the rematch on points."
Butler feels rejuvenated having recently teamed up with Joe Gallagher, now working in a thriving gym, and is excited to perform in front of his home fans next month.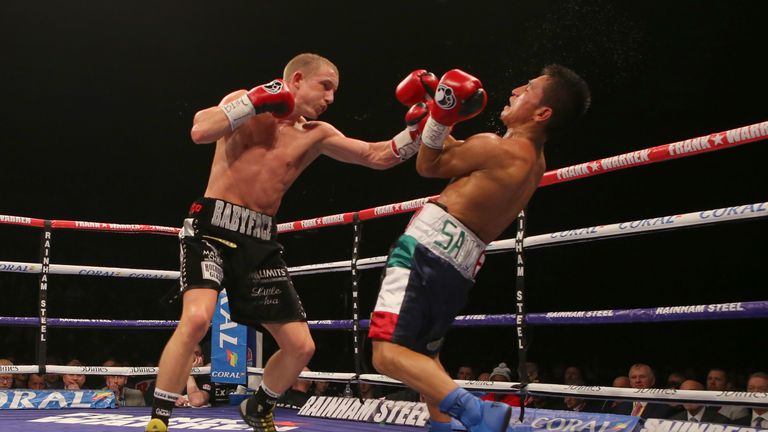 He continued: "I will thrive upon the home crowd pressure come fight night. Last time I fought Hall it was in his backyard and it's nice to get him up to Liverpool and it gives me a chance to put on a show for my fans.
"It's good with Joe in the gym and it's a new change for me to now have a busy gym with the likes of Anthony Crolla and Callum Smith working hard on their own big fights - we are all pushing each other."
Butler is aiming high and wants to unify the bantamweight division as soon as possible and believes stablemate Ryan Burnett, if victorious over Kazakhstani Zhanat Zhakiyanov, is an option to do that within three fights.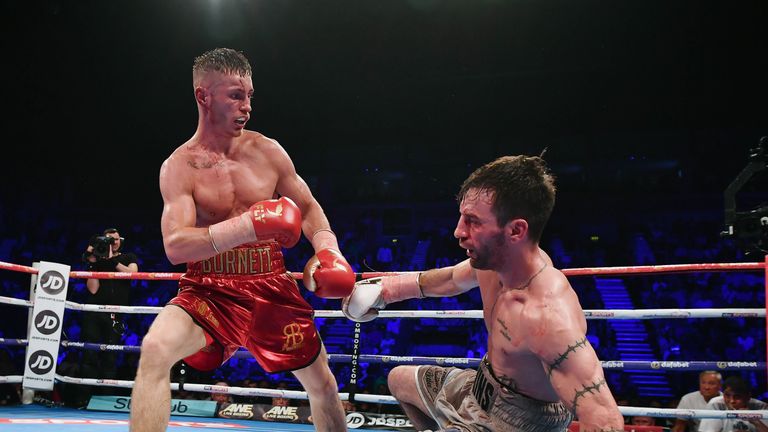 "If everything goes to plan I want Hall, McDonnell and then the winner of Burnett against Zhakiyanov.
"Burnett has looked good, he's done everything he has been asked off and beat some good kids.
"Haskins is a very awkward customer and Ryan done brilliantly, especially after getting a big cut early on in the fight, he didn't get flustered and got the job done in style to claim the world title.
"I was slightly surprised that he didn't get the stoppage late on but when you are that far ahead you can afford to coast."