GGG vs Canelo: Carl Froch has no regrets about not sharing the ring with Gennady Golovkin
Last Updated: 14/09/17 5:34pm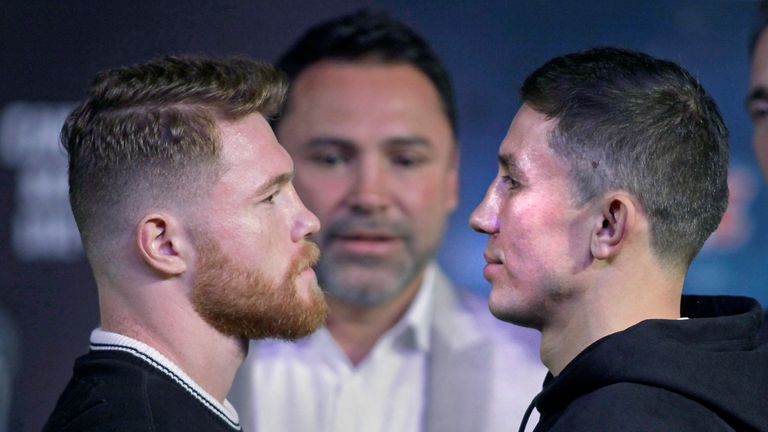 Carl Froch has 'no regrets' about not trading punches with Gennady Golovkin and expects the fearsome 'GGG' to suffer his first defeat against Saul 'Canelo' Alvarez.
No one has really given Golovkin the credit or the respect he deserves, because he has not got the names on his record.
Let's be honest, who has he fought? Nobody really jumps out, apart from Daniel Jacobs. Yes, he's dispatched them all, but he's not going to get that recognition until he beats a name. If he beats Canelo, it will look great on his CV, but has this fight come too late for him? He's just past his best, I think, after seeing his last couple of fights.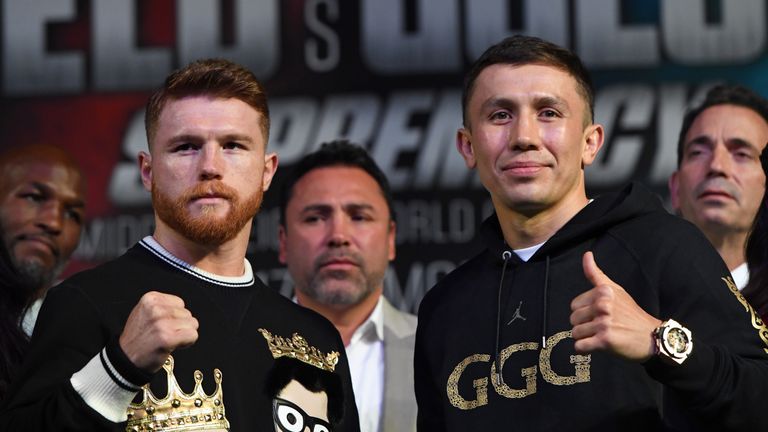 He gets hit far too much - and I used to get hit too much - which is not always a bad thing, because you are putting yourself into position to retaliate and land your counter punches. Against Canelo, who is big and strong, he might come undone, because if he does not get Alvarez out of there, he could end up losing on points.
I've got height, reach, strength and a granite chin. How does he beat me?
Carl Froch
When I retired, I retired at the right time, but I had no concerns about facing Golovkin. It was just all about the timing. The timing was all wrong and they wanted me to take some weight off as well. I had been out of the ring for over a year when they really started talking seriously.
Golovkin is far too small. I said it ages ago and I say it now, I'm too big and too strong for him. I'm not going to change my mind. I've got height, reach, strength and a granite chin. How does he beat me?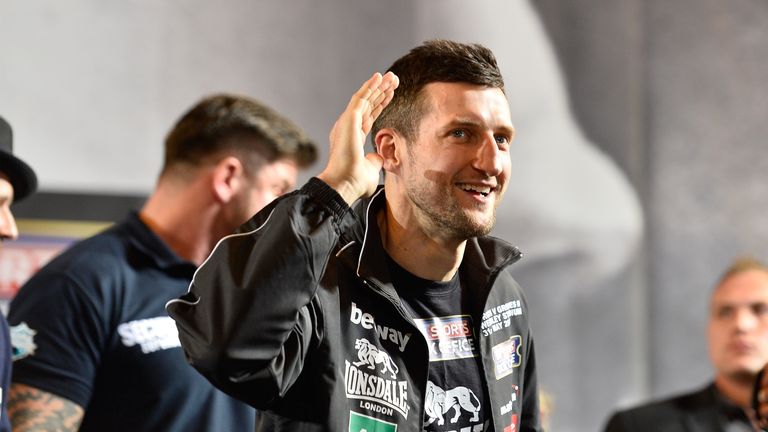 I don't know if I would have stopped him, because he is a tough nut, but can he take super-middleweight punches on the chin? I reckon I might have got to him. It's all hypothetical, open to debate, because the fight didn't happen. No regrets.
I reckon GGG vs Canelo is going to be a great, close fight, and I have a feeling that 'Canelo' is going to win on points, because Golovkin gets hit too much. I think both of them can get hurt, but 'Canelo' will nick it on points. If it goes like that, then potentially we could see a rematch.