Conor Benn promises to be a mini Mike Tyson when he makes his American debut in New York
Last Updated: 12/10/17 5:02pm
Conor Benn promises to turn into a "mini Mike Tyson" when he hits New York.
The 21-year-old makes his American debut in the Nassau Coliseum, Long Island on November 11, live on Sky Sports.
Benn will follow in the footsteps of boxing legends Roberto Duran, George Foreman and Joe Frazier, in appearing at the venue, but is already looking at producing the sort of knockout associated with Brooklyn's 'Baddest Man on the Planet".
Fighting at York Hall was a great experience, but come on... New York? I am genuinely buzzing.
Conor Benn
"Instead of fighting like a Mexican, I will be coming out like a mini Tyson," he exclusively told Sky Sports.
"As soon as someone told me he'd boxed there back in the day, it was the obvious one. The Mexican's can wait. I am going to go out to New York and come out like Tyson."
"Fighting at York Hall was a great experience, but come on... New York? I am genuinely buzzing.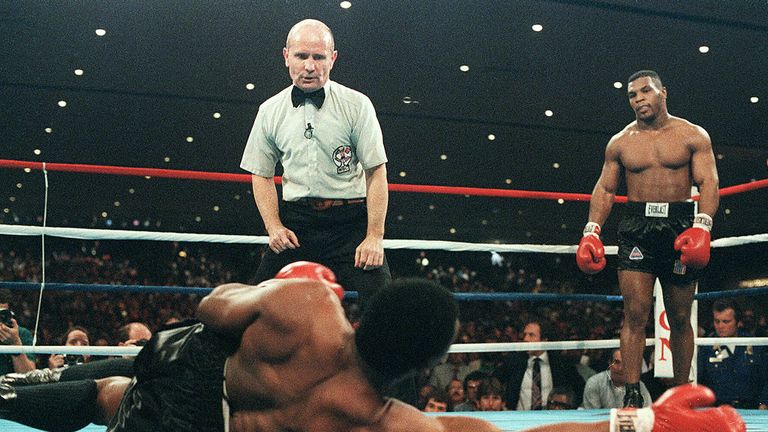 "I'm content I've got another fight date, it's in New York, in America and that is going to be another great experience."
Benn's American debut will be on the undercard of local middleweight challenge Daniel Jacobs, along with Brooklyn heavyweight Jarrell Miller.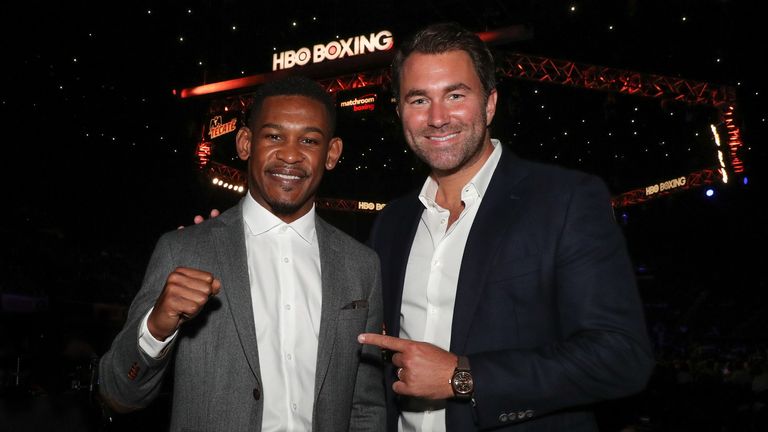 'The Destroyer' will be making his 10th professional appearance at the Nassau Coliseum that hosted the 1978 rematch between Foreman and the late Frazier.
Tyson did not box there until his 11th bout but with dad Nigel not boxing across the Atlantic until he'd moved to 22-1, Benn had no hesitation in accepting the challenge.
"I hope they like my style out in New York - I think they will," he said.
"I think it will gel with the supporters out there and they will know my name after my dad fought out there, against Doug DeWitt and Iran Barkley out there, so it would be nice to get the support from the Americans.
"I want the Brits to be proud of me. Not just those in London, Manchester or Liverpool. I want all of Britain to be proud of me, Scotland, Wales, all of the British fans to be backing me, just like they do 'AJ'."
Watch NXTGEN, featuring Reece Bellotti, Natasha Jonas, Harlem Eubank, and more, live from York Hall, from 8.00pm, Friday, on Sky Sports Action.