David Allen targets third fight with Lenroy Thomas after technical draw and hopes to return in June
By Richard Damerell
Last Updated: 05/03/18 12:50pm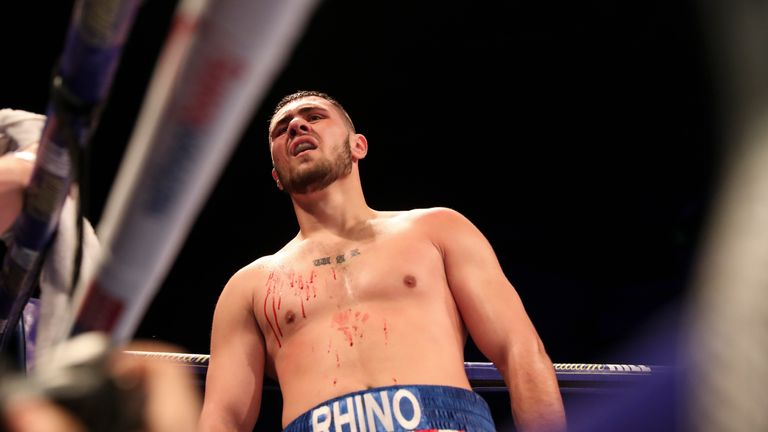 David Allen admits he was "gutted" after the Lenroy Thomas rematch ended in a technical draw, but hopes the fight-ending cut will heal in time for a fight in June.
The Doncaster heavyweight's Commonwealth title clash with Thomas was cruelly ended in the very first round as the ringside physician ruled that Allen was unable to continue after he sustained a gaping cut over his right eye following a clash of heads.
Allen reacted with dismay when the bout was prematurely ended, but his eye has since completely swollen shut after he received eight stitches and understands why the referee waved off the fight.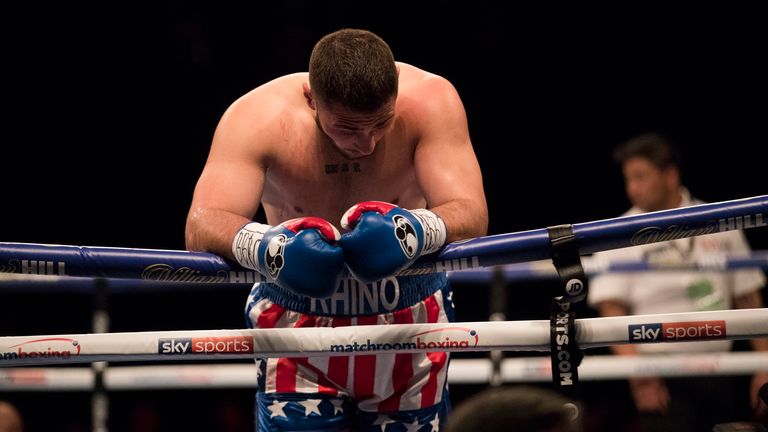 "As soon as we clashed heads, I stepped back because it was a big bang," Allen told Sky Sports. "I felt loads of blood hit my arm. I knew it was off. I went back to the corner and said to [trainer] Mick (Marsden) 'what is it like?' He just shook his head and I knew it was off.
"Obviously straight away I was gutted. I'm looking at it now and I'm glad they stopped it, my eye has completed closed. At the time I wanted to carry on, but if I kept getting hit on this, I cannot imagine how bad it would be."
A third fight with Thomas remains the main priority for Allen, although he was advised to spend eight-to-10 weeks away from the ring, and would firstly like to stay busy with an appearance on Kell Brook's next undercard.
"As soon as the eye is healed, I need two weeks of sparring and I'm good to go," said Allen. "If the eye is eight weeks away, then I'm 10 weeks away from fighting. I'll be ready for early June.
"Whenever Kell wants to box at the arena, I want to box, because I want to be part of the night and that atmosphere every time. I want Lenroy Thomas. Is it possible in that time frame? I'm not really sure.
"I don't want to box him and my eye pop open straight away. I want to give it a little more time, maybe get a six-rounder in the meantime on that card, and then box him after that, depending on the eye. If it was up to me, I would box him blindfolded, I'm not bothered."
Thomas also voiced his desire to face Allen again following his points win in their first encounter last May and promoter Eddie Hearn has suggested he will try to bring the Jamaican title holder back to Britain.
"Me and Lenroy are pretty cool," said 'The White Rhino'. "The last 12 months, we've been as close as husband and wife. We've been falling out, making friends. We've been on a bit of a rollercoaster together. There's respect there. I don't have any active dislike for him.
"Eddie was fantastic, he's been brilliant really. He said 'Look, if you want Lenroy Thomas, we'll get him over again.' If that's what the people want, and Sheffield Arena on Saturday kind of made me believe everyone there would want him back over again. I want to get him beat.
"I don't want any sympathy, I don't want no-one feeling bad, I just want to look for the next one. I have already been for a run this morning. I'm training in the gym tonight. I'm ready for the next one."