Gavin pulls out of Horta clash
Frankie Gavin has pulled of Friday's Manchester clash with Frank Haroche Horta.
Last Updated: 27/10/11 4:13pm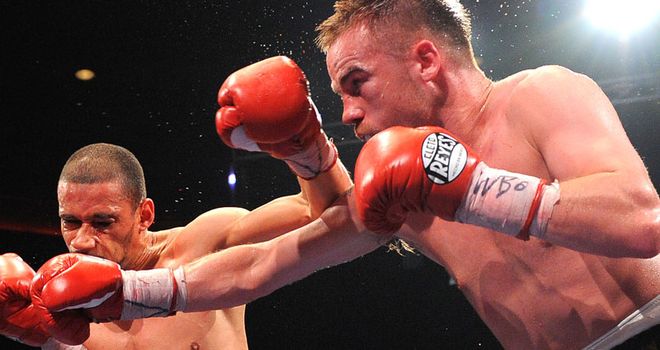 Undefeated Frankie Gavin has pulled of Friday's WBO Inter-Continental welterweight title clash with Frank Haroche Horta.
England's first ever world amateur champion was scheduled to face the French champion at Bowlers Exhibition Centre in Manchester.
However, Gavin, who left trainer Anthony Farnell to join father and son duo Jimmy and Mark Tibbs in July, has walked out without any explanation.
"He's just gone," promoter Frank Warren told boxingnewsonline.net. "I heard he went to Anthony Farnell's house. I'm sick and tired of it.
"I wouldn't even talk him into fighting because if I did and something happened it would be my fault.
"It's total madness. Between him and Kevin Mitchell... I said to Jimmy Tibbs, what do you put in the water down there. It's things like this where boxing really doesn't help itself."
Opportunity
Unbeaten Irishman Dean Byrne will now step in to face Horta, and is excited with his unexpected opportunity to top the card and show his potential.
"This is a fantastic opportunity that has been put my way to top the show and I'm looking forward to putting on a good performance for the fans," he said.
"I'm based in the UK now and I want to build my fan base here as I progress towards the world title.
"Horta looks tough, he's got a good record and he's never been stopped in 39 fights so I'm looking to do a good job on him.
"He's fit and ready to fight as he had Gavin lined up and I'm in top shape as I only boxed last week so it will be a good tough fight while it lasts."