Booth - A shame for the sport
Adam Booth has laughed off the suggestion that the brawl between David Haye and Dereck Chisora was just a publicity stunt.
Last Updated: 20/02/12 7:17pm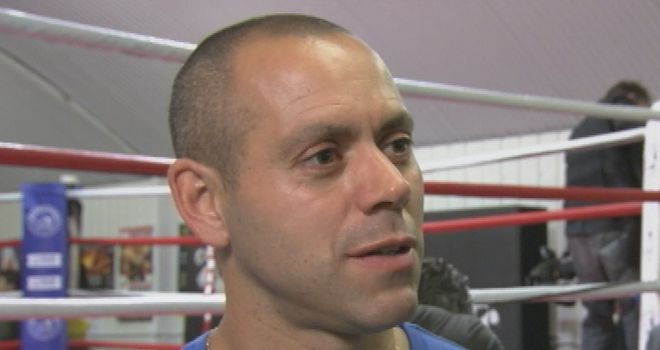 Adam Booth told Sky Sports News HD that he feels those involved in the brawl between Dereck Chisora and David Haye now regret their actions - and has laughed off the idea that it was all just a publicity stunt.
The two British heavyweights came to blows during the post-match press conference following Chisora's points defeat to Vitali Klitschko.
Booth - Haye's former manager and trainer - was left sporting a nasty cut on his head after the fracas on Saturday night in Germany.
German police still want to talk to Haye over the incident while Chisora, who was questioned on Sunday before being released, will stand in front of a British Boxing Board of Control hearing on March 14 over his conduct.
Great sport
When asked if he regretted what went on in Munich, Booth replied: "I think everyone does."
"I love our sport. I love the sport of boxing. I believe the sport of boxing is the best sport in the world. Anything that makes boxing look bad is a real shame, because it is such a great sport."
He added: "It's a shame it happened. But it did - now we've got to move on."
Some conspiracy theorists suggest the whole incident was pre-planned to build up interest in a potential showdown between the currently-retired Haye, who hung up his gloves last year, and Chisora.
However Booth - who has not yet heard from German police but would be happy to speak to them - dismissed that idea with a touch of humour.
"I didn't get that memo," he quipped. "If I had, I would have ducked."