Audley explains Haye debacle
Audley Harrison blames torn pectoral muscle for his lamentable performance against David Haye in 2010.
By Adam Norman
Last Updated: 10/10/12 12:03pm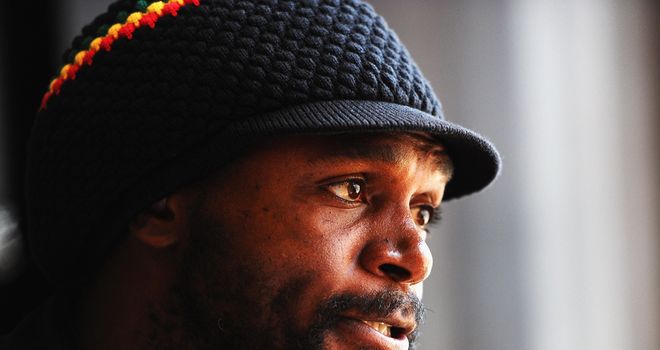 Audley Harrison blames a torn pectoral muscle for his lamentable performance against David Haye in 2010.
Harrison has one last chance to leave his mark on the heavyweight division when he fights David Price for the British and Commonwealth titles on October 13.
He has once again vowed to 'leave it all in the ring' against Price after failing to deliver the goods on numerous occasions in the past.
Harrison claims to have battled injury throughout his professional career, and says promotional disputes disrupted his ascent through the ranks following his Olympic victory in Sydney.
However, he finally got his chance to fight for a world title out of the blue, only to blow the opportunity by barely throwing a punch against Haye, losing in three rounds.
Injury
But Harrison, now 40, insists he had to take the fight despite being injured.
"You've got to understand why I took that fight," he said. "I just won the European title (against Michael Sprott), which kind of got me in position. But I tore my pec in that fight in the third round, I fought the rest with one arm.
"I didn't want to give up, and knocked him out in the final round, but I had to have surgery after that fight, and another surgery in 2010.
"Two weeks after that, I get a call saying I've got to defend my title or give it up. I had just won it, why would I give it up!
"So I was forced to give it up, as my doctor was saying it could be over, the pec would never come back.
"Two weeks later I get a call from David Haye's people saying I had to take the fight, so I had five months to try and get ready for the fight. My pec never got there, but the payday was so great I really had to go for it. I'd lost my European title.
"You saw what happened. I bombed. But it wasn't about the glory, it was on a hope and a prayer. I thought maybe I could do it.
"But I'm healed, I'm back on the glory path again. This fight is strictly for the glory. I've taken this fight for the right reasons, and so I know my performance is going to sufficient."