Joshua playing it cool
Anthony Joshua insisted he will remain level-headed despite winning gold at the Olympic Games.
Last Updated: 13/08/12 2:41pm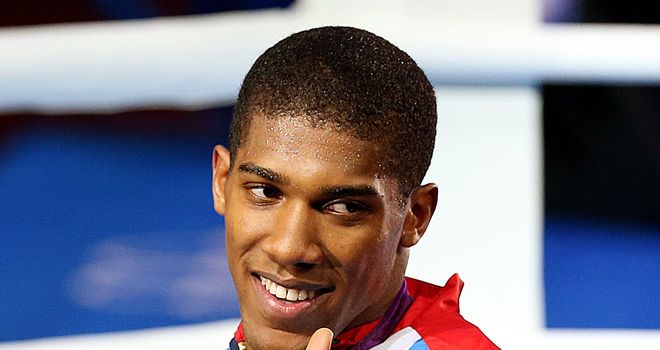 Anthony Joshua insists he will remain level-headed despite winning gold at the Olympic Games.
The clamour for Joshua to turn professional will be great but the 23-year-old only came to boxing four years ago and still has plenty to learn.
And he is aware that he will be talked of in glowing terms after joining the likes of George Foreman, Joe Frazier and Wladimir Klitschko as super-heavyweight champions.
"If fame comes I'm going to be okay with it, but I don't want to be hyped up and made out to be something I'm not," he said.
"I look at great amateur champions like Vasyl Lomachenko and how he just goes out there and gets the job done every time, and that's the kind of attitude I want to have.
"I'm not interested in the money. I want to go out and get a burger and a big chocolate cake, then I want to go back to my flat just to kick back for a few days and enjoy some of my mum's home cooking."
Joshua has no desire to join the paid ranks anytime soon and with changes to the amateur code he could even lead the squad in Rio in 2016.
"The way the amateur sport is going, with the World Series of Boxing and the new Amateur Professional Boxing, it's very interesting and it could be the kind of thing that stops boxers automatically turning professional," he added.
"You look at the Cubans, the Ukrainians and the Chinese and all their double Olympic champions and imagine how great that would be.
"If Great Britain can keep this team together, we would be incredibly strong in Rio in four years' time. We are in a position where we could dominate amateur boxing over the next four years."