Barker: Injury hard to take
Darren Barker admits he is struggling to come to terms with his latest injury setback.
Last Updated: 30/08/12 9:14am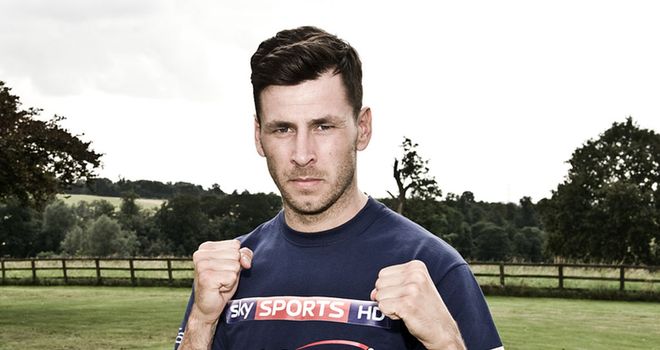 Darren Barker admits he is struggling to come to terms with his latest injury setback.
It is now almost a year since Barker pushed WBC middleweight champion Sergio Martinez all the way, since when he has undergone surgery on a long-standing hip injury.
Everything was going to plan for the likeable Londoner with his comeback set for September 8 as the headline act on Matchroom's 'London Calling' bill.
However, an arm injury suffered in sparring has forced the 30-year-old onto the sidelines once again, forcing him to consider if he has a future in the sport.
Injuries
"I was really looking forward to getting a bit of momentum going and getting a few fights under my belt and doing what I believe I'm best at, and that's boxing," he told Sky Sports at Matchroom Sports' media day on Tuesday.
"But injuries are just not allowing me to do that at the minute. I'm a young 30, but I would be lying if these thoughts weren't entering my head at the minute because I put so much time and effort into that training camp it's so frustrating to get nothing out of it.
"Time is the most valuable thing and I've invested so much into this and sacrificed so much and it's really done my head in.
"I had sort of come to terms with it and got my head around it but then you come here and see everyone buzzing and see your image on the billboards you just realise what I'm going to be missing out on.
"But don't get me wrong, I'm so excited for everyone else and I'm really proud to be part of team Matchroom and sitting alongside these fighters and it's unfortunate I'm not going to be able to box myself."
Rest
Barker said the injury could take some time to heal although he is determined not to think too much about the future.
"I damaged the tendon in my right arm and tore some fibres in the bicep. They're worried about the bicep so there were no quick fixes to get me through the fight. So it's just rest basically," he added.
"I'm not really thinking about anything at the minute. It's so fresh it's really hard for me, I'm trying to be as positive but the frustration is overwhelming at the moment.
"I'm not going make any decisions, just go on holiday with the family and be lazy."