Haye wants Vitali fight
David Haye is ready to take on Vitali Klitschko after the Ukrainian's latest victory on Saturday evening.
Last Updated: 10/09/12 8:30am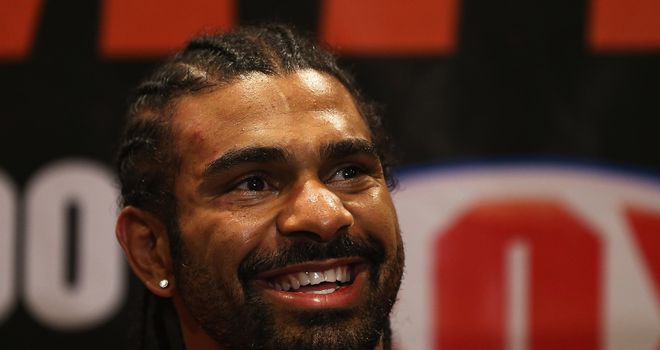 David Haye has welcomed Vitali Klitschko's victory over Manuel Charr in Moscow on Saturday night.
The Ukrainian retained his WBC heavyweight title when he stopped Charr in the fourth round.
Klitschko is now planning a career in politics, but Haye is hoping to convince him to have one last major fight.
Britain's former WBA champion told Sky Sports News: "I was jumping around in delight when his hand was raised at the end. A win is exactly what I was looking for.
"I have had no contact from Klitschko's team and I'm not anticipating any as it is well documented he is running for mayor of Kiev in late October. But after he's lost that campaign I expect to hear from him.
"I want to convince him he's not had a defining fight. His biggest fight was against Lennox Lewis which he lost. Although he has a long string of victories, none have been against opponents who have brought any excitement and entertainment.
Money
"For someone who wants to retire, you want to retire on a big fight and that fight against Charr was definitely not a high."
Haye held talks with the WBC last week and he revealed the organisation's president Jose Sulaiman is eager for the showdown to take place.
He added: "Jose Sulaiman knows it's the biggest fight out there for Vitali Klitschko and he'd welcome me challenging Vitali for the WBC title.
"That's the fight the world wants to see and it would generate more money than any other heavyweight contest. You could fill out a stadium anywhere in the world.
"It's a fight I know I can win and I'd love the opportunity to go out there and do it."