Joshua - No pro talks
Anthony Joshua's manager says he has held no talks about his client joining the professional ranks.
Last Updated: 17/09/12 4:45pm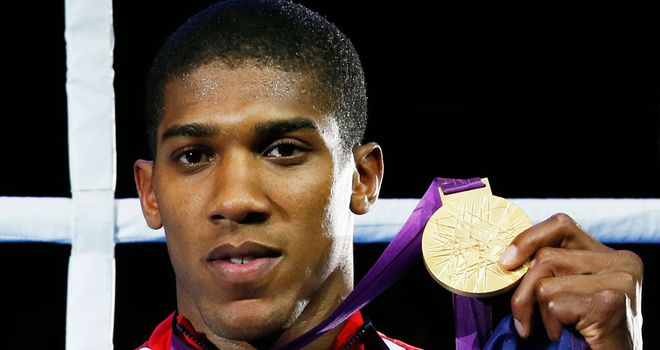 Anthony Joshua's manager has revealed no talks have taken place over the Olympic super-heavyweight champion joining the professional ranks.
The 22-year-old returned to training with TeamGB on Monday after taking a break in the wake of his gold medal performance at London 2012.
Joshua intimated he was happy to stay in the amateur ranks and defend his title in four years after beating Italy's Roberto Cammarelle in the Olympic final.
And the 6ft 6in Londoner took the first steps along the road to Rio by working out at the English Institute of Sport in Sheffield.
No change
Joshua's manager James Cook said: "The situation is that Anthony is back in the gym with GB Boxing.
"There have been no talks about turning professional. He's staying amateur. He's got a lot to learn and he's taking his time and there have been no talks with promoters and nothing has changed.
"I don't think he's even thinking about it. He genuinely wants to just get back in the gym and train. He's had 43 fights, that's the reality of it.
"He's very, very young and he doesn't want to make any rash decisions. He likes the GB set-up and the professionalism of the team around him and that's where he's at. It may be boring, but that's the situation.
"But obviously you never know what's going to happen down the line in three years' time or something."