Audley Harrison opted to train at home in the build-up to his fight with David Price
Audley Harrison has left nothing to chance in his preparations to fight David Price on Saturday week.
Last Updated: 10/10/12 12:02pm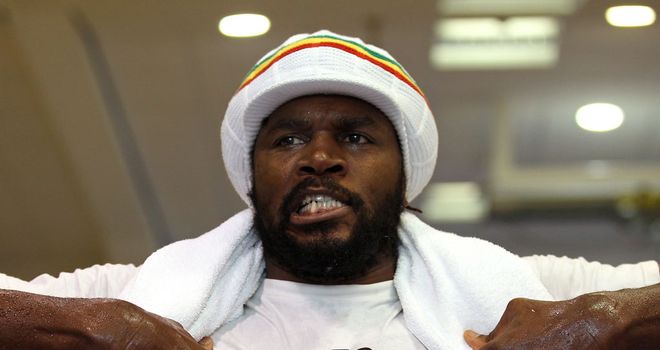 'A-Force' has been training at home in Los Angeles rather than take up camp in the Big Bear Mountains.
He believes that is the right move at this stage of his career, with the fight against Price surely his last shot at the big time.
"When I was young, free and single I would go away and lock myself in training camp," he said. "It was all me, myself and I.
"I have got a beautiful wife, a beautiful daughter and my strength is in my family. If I went to camp it would be like a disconnection."
Harrison's trainer Kelvin Travis has also been residing at Audley's home on the outskirts of Los Angeles and the pair will arrive in the UK on Thursday.
"Training at home is a smart move to do as long as you can pay the price," added Harrison. "I have been able to focus and Kelvin is living with me and I definitely haven't cut corners.
"I haven't taken the fight for a payday. I have spoken about redemption, but obviously I want to do myself justice. I will do that win, lose or draw."